May 5, 2007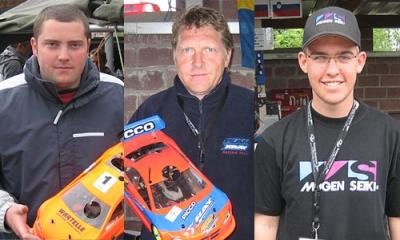 We have even more interviews from the EC 'B' event in Belgium, this time from the 2nd, 3rd and 4th placed qualifiers Jerome Renaux, Walti Beat and Eric Dankel. We have already interviewed the pole position sitter Alessio Mazzeo, so now its time to talk to his main competitors for the crown.
Click here to read the full interviews…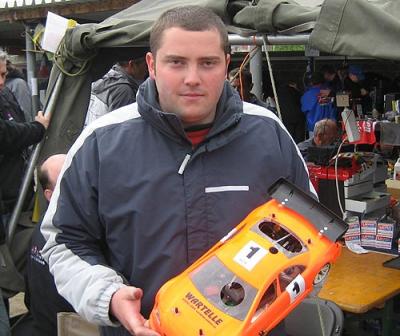 Drivers info:
Renaux Jerome
Belgium
24 years
15 years racing experience
Sponsor: Wartelle modelisme
What do you like about RC-Racing?
The speed, the mechanic. I like to work on the setup, you can feel every setting change. Just fantastic

What is your best result in your racing career?
I would say this event! Being in the final of a European championship is just great I think.

What is your opinion about the track and organization?
The track is great, it's fast and technical but there is a bit to much grip. It's hard to find a good setup so the car doesn't roll in the corners.

Before the last qualification you where qualified 5th, where you nervous in the last qualify?
Very nervous, I had to race a little faster to be in the top 4 and that made me very nervous but in the qualify I was very fast. So now I can go straightly into the final, I am qualified second.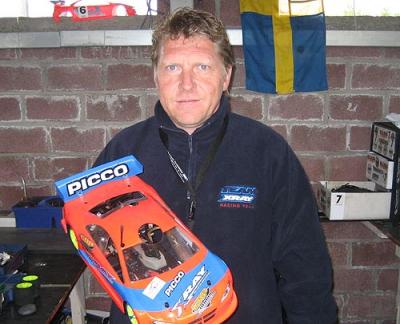 Drivers info:
Beat Walti
Switzerland
Age: 43 years
Sponsor: T&M Models, X-ray
15 years of racing experience
What do you like about RC-racing?
The friendship, the racing itself. Every race there is a good mood among everyone, and the competition and dueling between friends and other drivers I think is fantastic.

How is everything going right now?
Very good. For the moment I am qualified in 4rd position. Maybe in the final I can move a bit further … we'll see.

What do you think of the organization and the track?
The track is just superb, fast and technical, good grip. And the organization gets better and better. At the beginning they were a bit to strict in the technical inspection but now everything is very good.

What do you think is your best result in your racing career?
At the EC B for 1/8 scale I hit the final. This event took place in France about 10 years ago.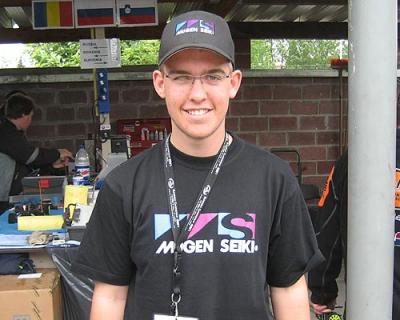 Drivers info:
Dankel Eric
Gemany
16 years
Sponsor: Mugen Seiki
7 years racing experience
How did you came up with the idea of making RC racing your hobby?
My dad is racing with these cars since 1983. So I followed his footsteps.

If there was something you would like to change about RC-Racing, What would it be?
The engine's, they are so expensive and everyone needs a good engine to run with, but good engines cost a lot of money.

Did you had a hard time finding a good setup for this track or was it rather easy?
It wasn't hard to find a good basic setup, but to find the last few tenths of a second was very hard. It took me about 2 days to find the perfect setup.

What are your expectations of this event?
Now I am qualified in 3rd position.Being in the final makes me very happy. Off course I hope I will finish the final in a good spot.
Thanks to Youri Mestdag for text and photos.
---