May 22, 2007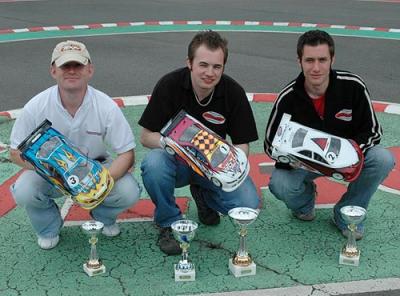 Last weekend saw the 2nd stop of the 19T BRCA Nationals take place, in great weather conditions, at the tricky West London track. In qualifying records were set and as the dust settled it was round 1 winner Chris Kerswell driving the Corally Phi that took pole position from his team mate Christopher Delves with Schumacher racer Russell Williams in 3rd.
The first leg saw both Chris's battle it out for the lead, after Williams made a small mistake that dropped him back, with Delves finally taking the win after a small mistake by Kerswell in the closing stages of the final. In the 2nd leg Kerswell was able to pull away in the lead from the start, leaving all the action behind as Stuart Cann, Williams and Delves battled it out wit, though a small mistake from Williams meant he dropped to 4th, where he finished the leg, while Cann took the 2nd spot with Delves close behind in 3rd. This result gave Kerswell his second overall out of 2 rounds with team mate Delves in 2nd and Russell Williams in 3rd.
Click here for the final results…
1. Chris Kerswell
2. Christopher Delves
3. Russell Williams
4. Stuart Cann
5. Keith Robertson
6. Mark Holloway
7. Daniel Fallows
8. Richard Thorpe
9. Anthony Potter
10. Steve Lissamore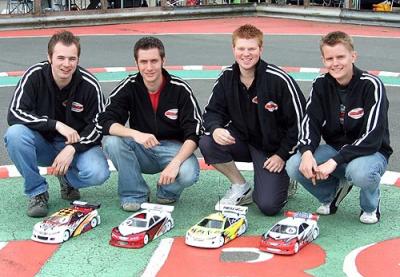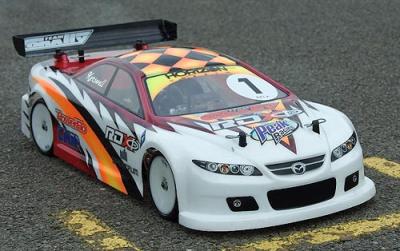 You can read a full report from the race both here and here.
Source: Horizon UK [horizonhobby.co.uk]
---