May 3, 2007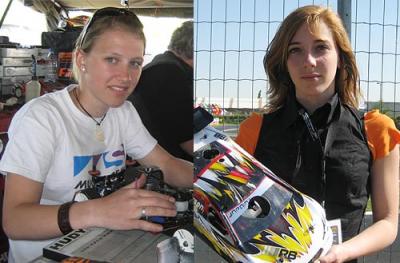 Continuing the interviews from the Euro B 1/10th scale Championships in Roeselare, the organisers have sent us an interview they have made with 2 young lady racers, Sabrina Lechner of Germany and Sarah Pierson of France. Don't think they are at the event to be spectators as these girls are pretty quick with Sabrina finishing the German Nationals as runner up last year and Sarah is currently lying 3rd in the French Nationals and both racers are sponsored.
Click here to read the full interview…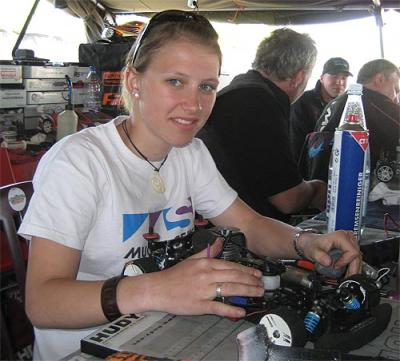 Name: Sabrina Lechner
Country: Germany
Age: 17
Started driving at the age of: 10
Car & Engine: Mugen – Ninja
Sponsor: Mugen Seiki Deutschland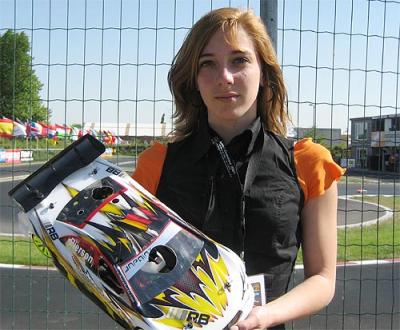 Name: Sarah Pierson
Country: France
Age: 17
Started driving at the age of: 13
Car & Engine: Xray NT1 – RB
Sponsor: RB – modelisme 95
Why did you choose for a mechanical sport, like rc-racing ?
Sabrina: Because i like it. I think it's lots of fun.
Sarah: I have always been passioned about R/C, and motorsports in general.

What would you like to change about the sport?
Sabrina: Nothing, I like it the way it is. Allthough I would change something about my 1/8-scale car. But I would never change my brand of car.
Sarah: Nothing , I'm also very pleased with the car and engine i'm using.

What do you think about the track ?
Sabrina: It's a very good track, It feels easy to drive. It's very fast, but also technical.
Sarah: I think it's a very nice track. I has both fast and technical parts. It allows me to perform very well. I like it very much.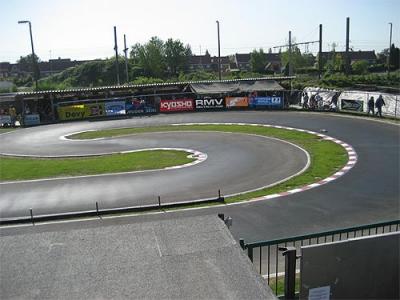 What about the event and the organisation ?
Sabrina: I think it is very well organised. Last year, we had some problems, but here it's great.
Sarah: As this is my first EC, I can not compare. But I'm very pleased. Whenever I have a question, there is always someone to answer.

Are you working on your car yourself, or do you depend on your mechanic?
Sabrina: I do some things, but not all. For other things I have to depend on my father, who's normally my mechanic.
Sarah: I do everything myself, I'm able to change the setup of my car if something is wrong.

What are your expectations for this event ?
Sabrina: I have no idea. I hope to be in the final, but we will see. This morning it was a little difficult, but this afternoon it was OK.
Sarah: I would like to win, but I'm allready very happy I'm competing in an European event. Today, I'm very pleased with my practise times.

Have you competed in other events,and what is your best result ?
Sabrina: I have competed in several events. Last year I was best youngster in both the 1/10 EC in Heemstede (NL) and the German championship 1/8. I was also second overall in the German championship last year.
Sarah: I'm driving in the French championship this year. For now, I'm in third place.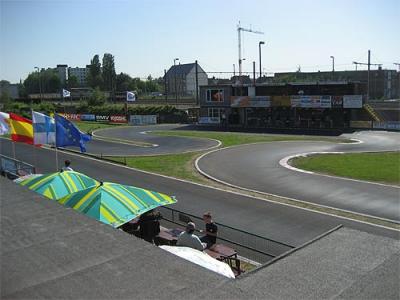 Interview and photos by Youri Mestdag
---