May 10, 2007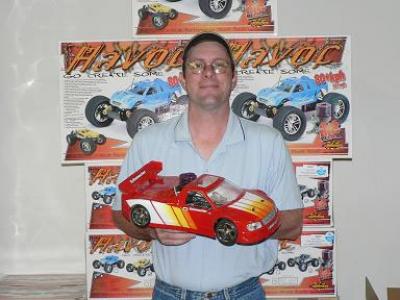 According to a release on RC Car Actions website, Shawn Palmer has taken over the top spot at Schumacher USA from Adrian Martinez who had led the office for over 6 years. Adrian will be assisting in the transition before pursuing an opportunity in creative machining and design starting in June.
Shawn brings a broad spectrum of extensive industry experience in marketing and product development to Schumacher USA. His involvement with very high power systems in cars is well known, and meshes perfectly with Schumacher's philosophy of providing our customers quality vehicles that are very fast and very fun. Shawn will also be managing and expanding the distribution of Schumacher USA's exclusive product lines including Schumacher cars and accessories, Take Off tires and accessories, RW Racing Gears, Keyence speed controls and more.
Read the full release here.
Source: RCCA [rccaraction.com]
---