June 5, 2007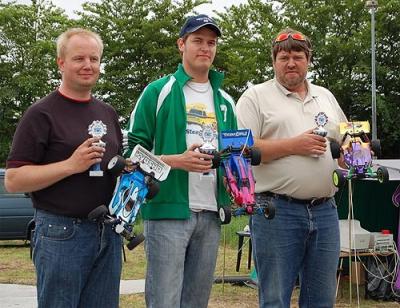 Last weekend saw the 3rd round of DRCMU Danish Off-Road Championship hosted by the Ti-Mo RC Club in Tinglev, a club located in the southern part of Denmark about 25 km from the German border. It was the clubs first off-road race meeting and the track was brand new, featuring some high speed sections as well as some tight twisty corners, while the carpet surface provided the buggies with lots of grip.
Read more…
The Stock Beginner class saw Alexander Breiner take the win with his Associated B4, followed home by Martin Kristensen racing a Losi in 2nd, while youngster Jesper Rasmussen with his Kyosho finished 3rd. In the 2WD class it was Christer Rasmussen who was the man to beat all day, putting his B4 on pole position and going on to win the 1st and 2nd A-Finals to take the overall ahead of 2nd placed Lars Alex Jensen with Lars Kristensen in 3rd, all 3 drivers running the B4.
4WD was dominated by Kim Nielsen using the XX4we, Kim won all qualifying rounds and could start the A-final from Pole Position where he managed to drive his Losi to victory in all three finals taking the overll in front of the Kyosho Lazer driver Ulrich Rasmussen in 2nd and Freddy Nielsen, who had a hard battle from 8th position on the grid, in 3rd.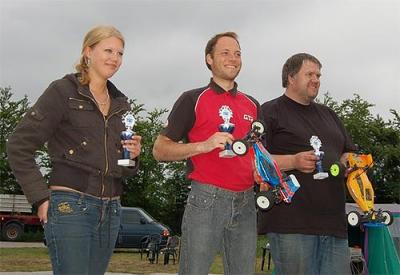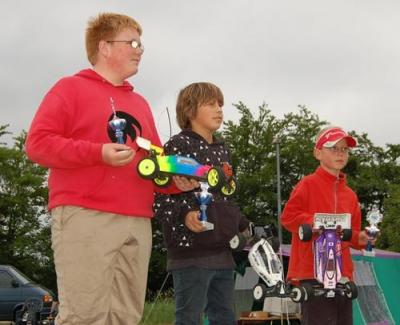 View the full event gallery here.
Source: Race Gallery [racegallery.dk]
---