June 29, 2007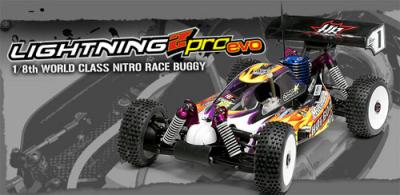 Mirage Racing in the UK are currently looking for team members to join their Hot Bodies 1/8th scale Rally X team, to race the soon to be released HB Lightning 2 Pro Evo.
Mirage are looking for fun loving racers to join the HB Rally Cross team. No matter if you are a national winner or a park basher we are happy to hear from you. If you want to join a professional team then this is the perfect opportunity for you! If you are interested in becoming a member of the HB racing team then please email a copy of your racing CV, BRCA number and why you would be good for team HB to sales@mirageracing.com.
Read all about this great opportunity here.
Source: Mirage [mirageracing.com]
---