July 13, 2007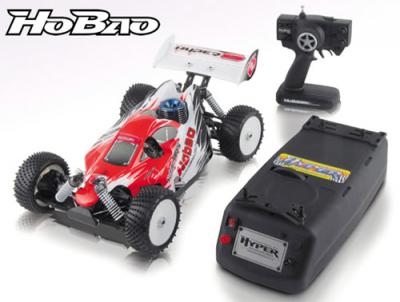 CML, in conjunction with HoBao, have put together this great, BRCA legal, ready to run package for those people who want to get started racing, instead of backyard bashing. This 'BRCA Edition' Hyper 8 comes standard with a race legal CNC heatsink Hyper 21 3-port, non pull start, engine and Hyper starter box for reliable and effective starting time after time. In addition to the high quality Futaba radio equipment, the servos used are a heavy duty Futaba 9kg for the steering unit and a 6kg throttle servo to handle even the toughest demands of racing. Available in Limited quantities in August.
Click here to read more…
A legal, in-line connected polished pipe set is standard as are racing dished wheels and angle spike tyres – the only choice when running on UK grass tracks. In addition the Hyper 8 'BRCA Edition' RTR comes with all the same features that have made the Hyper 8 the leader in its price bracket with custom finished pre-painted bodyshell, hard anodised chassis and shocks, anti-roll bars, heavy duty diffs, universal driveshafts and fully race adjustable suspension.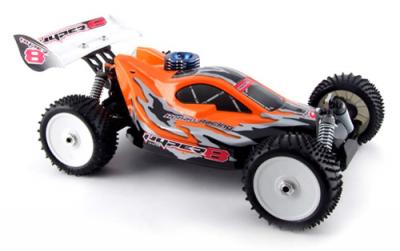 Features
– Hyper 21 3-port RACE engine
– Hyper Starter Box
– Futaba 9kg Steering Servo
– Futaba 6kg Throttle Servo
– Inline Connected Pipe Set
– Dished Wheels
– Angle Spike Tyres
– Custom Pre-Painted Body
– Pre-Installed Futaba radio
– Fuel Bottle
– Cross Wrench
Source: CML [cmldistribution.co.uk]
---