July 20, 2007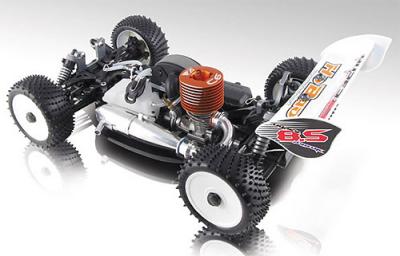 We showed you pictures of the new Hyper 8.5 Pro 1/8th scale buggy from HoBao on Monday, when the pictures first surfaced on the internet. Well today, the UK importer CML have published the full release information, as well as lots of official pictures, of the car and we have them here for you. This car is currently in action at this years European 1/8th scale TT Championships in France and is currently in 5th, driving by Spanish racer Robert Batlle, who also set the overall fastest qualifying run yesterday in round 3.
Click here for the full information and pictures…
Official Release –
To stay at the very top of racing requires constant development, testing and new ideas. Since its release the Hyper 8 has continually been the focus of the HoBao designers to further enhance and improve what was already a winning design. Afterall, a car, team, driver is only as good as his last win
The release of the new Hyper 8.5 Pro Uk brings together the ultimate and most up-to-date racing package consisting of new design features as well as additional optional set-up accessories all inside the box. This is your one-stop buggy to instant success.
Whats different as you may feel it looks the same. Well this version is centred around the UK's mix of grass, dirt, astro style tracks that all differ considerably from those around the world. The optional FR2 chassis is standard with an additional 2mm extra length at both the front and rear for improved handling, jumping and general driveabilty. Larger, big bore shocks result in more constant and less oil changes during hard long finals. All 5 optional roll-bars are included, along with CNC aluminium suspension arm holders, servo horn, engine/chassis brace, lightweight wheel hubs and wheel dust proof nuts.
The clutch area is further improved with the use of lightweight machined clutch bell, flywheel and CNC aluminium clutch shoes. the virtual bomb proof Spider diffs are exclusively included for the UK as well as new racing dish wheels and the only tyre for grass racing, Angle Spikes.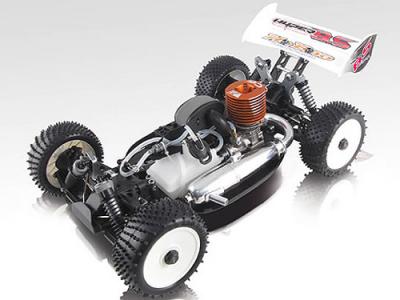 Features
– 6-Gear Spider Diffs
– FR2 Extended Main Chassis
– FR2 Extended Chassis & Engine Brace
– CNC Aluminium 43mm Engine Mounts
– CNC Aluminium Arm Holders Front & Rear
– CNC Aluminium Servo Arm
– CNC Aluminium Lightweight Wheel Hubs
– CNC Aluminium Dust Proof Wheel Nuts
– CNC Hard Aluminum Big Bore Shocks
– CNC Aluminium Clutch Shoes
– CNC Aluminium Lightweight Flywheel
– Machined Lightweight Clutchbell
– Titanium Turnbuckles
– Airfilter Support
– All 5 Available Anti-Roll Bars
– Dished Racing Wheels
– Angle Spike Tyres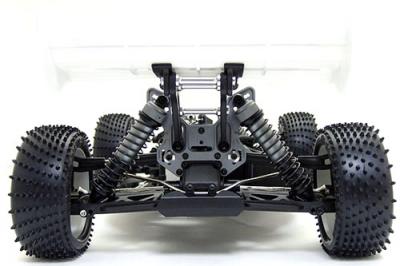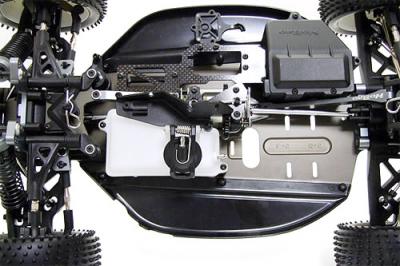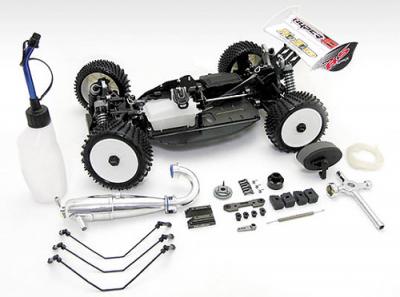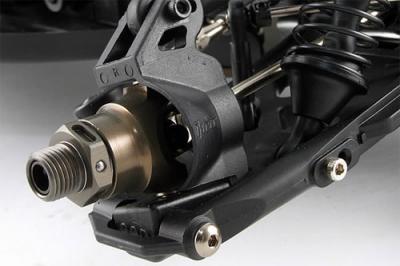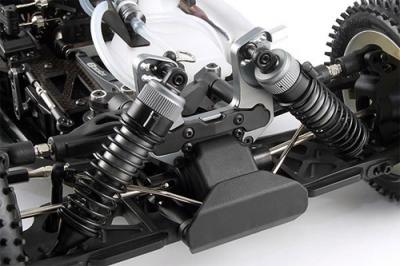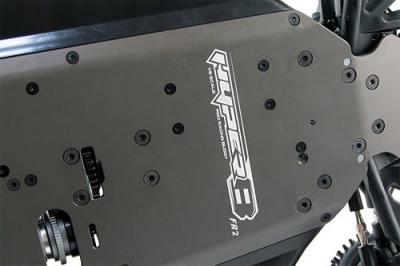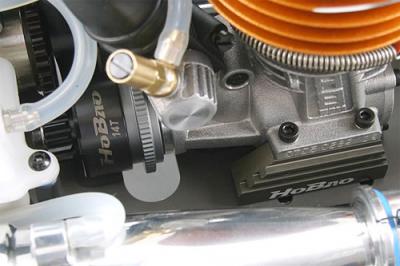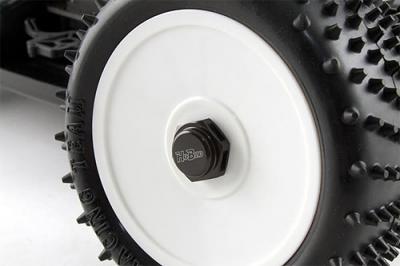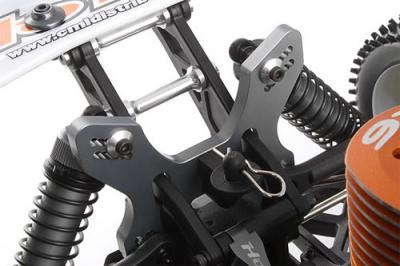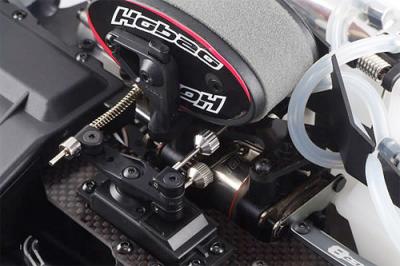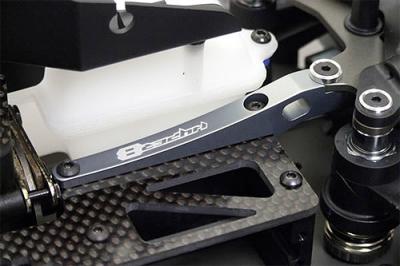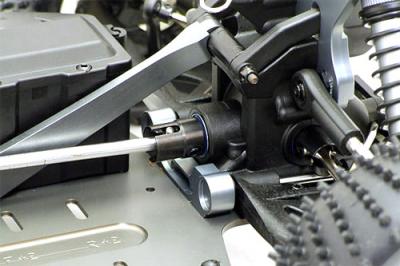 Source: CML [cmldistribution.co.uk]
---