July 11, 2007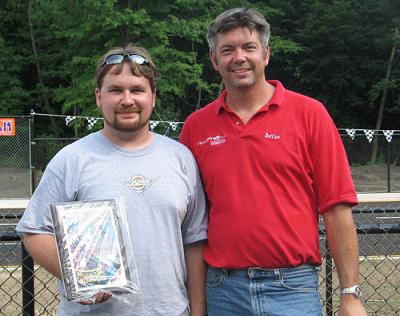 Team Orion driver, Josh Cyrul has won the 2007 ARCOR World Championships held recently at Freddies Hobbies asphalt oval track, in Ohio. This was the first running of the World Championships for this oval racing class, and it was top US driver Josh Cyrul, using his Revolution V2 Oscar Special 7 turn motor, that took the win in the brushed class. We also have a few videos from the event to show the stress that these motors have to put up with during such an event, that sees the cars racing flat out for 4 minutes at high speeds.
Click here to see the videos…
[youtube]iyOTyIW3ygk[/youtube]
[youtube]xwaYgwB8Yt4[/youtube]
You can find more information from the event here.
Source: Team Orion [teamorion.com]
---