July 26, 2007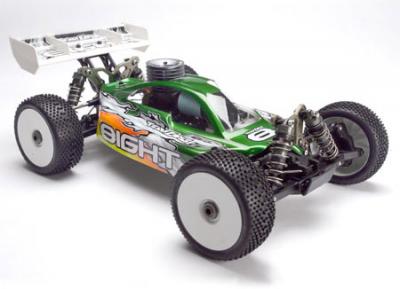 Team Losi have announced the release of this Race Roller version of their ROAR National Championship winning 8ight buggy. Featuring all of the same innovative features and specs that made the 8ight competition buggy a winner are carried over to this Race Roller, but instead of coming as a build it yourself kit, it comes factory assembled and ready to go.
Click more for the full details and lots of photos…
Key Features
– Factory-assembled, Race Roller format
– Truggy-inspired XBT tire tread design
– Body graphics for at-home professional looking paint jobs
– "Natural" tuning guide for the novice to the expert
– Unique narrow chassis configuration for quicker handling and ground clearance
– Innovative drivetrain layout with centrally mounted engine
– Oversized shocks with threaded hard anodized shock bodies
– Centrally located dual stage air cleaner
– 4mm thick machined and hard anodized aluminum chassis plate
– Removable one-piece radio tray with separate boxes for the receiver and battery
– Two battery box tops for different size receiver packs
– Staggered brake disk sizes for better brake balance and feel
– Sealed front and rear differential housings keep dirt out of the gears
– Zero bump steer design with adjustable Ackerman
– Captured hinge pins require no retaining clips
– Machined premium aluminum 5mm thick alloy shock towers
– Four shoe easily tuned clutch with oversized inner bearing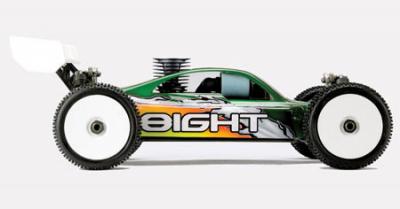 Overview
The 8IGHT Race Roller is a competition buggy chassis that has been hand assembled and tuned to exacting specifications. Each and every screw is installed to specific torque settings to maintain consistent construction. Additionally, every screw or bolt that secures metal-to-metal contact features thread lock to prevent backing out or loosening due to vibration. The clutch assembly is also completely assembled and ready to install on the engine of your choosing (engine not included), and the differentials and shocks are pre-built and filled with 100% pure silicone fluid. Once assembled, the 8IGHT Race Roller is given a complete inspection to ensure that it meets Team Losi Racing's requirements for durability and performance. You can be sure that your 8IGHT Race Roller is ready for serious competition as soon as you open the box.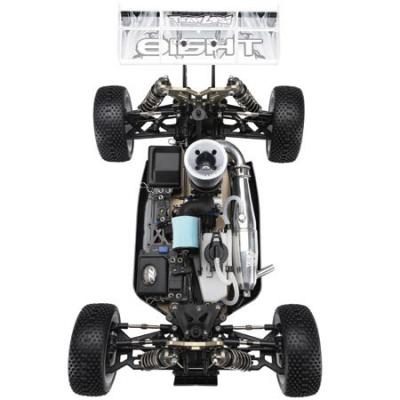 Specs
Type: Competition Buggy Race Roller
Scale: 1/8
Length: 19.5 in (495mm)
Width: 12.13 in (308mm)
Wheelbase: 12.64-12.80 in (321-325mm)
Chassis: 4mm hard-anodized T-6 aluminum
Suspension: H-Arm, fully independent
Drive Train: Offset drive with 3 selaed differentials
Tire Type: XTB Buggy Tires
Motor or Engine: Not included (.21, rear exhaust required)
Kit/RTR: Race Roller
Shock Type: Oversized hard-anodized, threaded bodies/ 4mm shafts
Body: Clear with graphic decals
Ball Bearings: Complete
Fuel Tank Capacity: Adjustable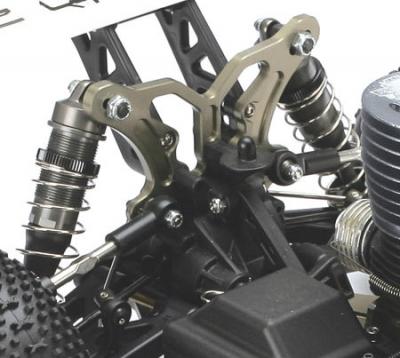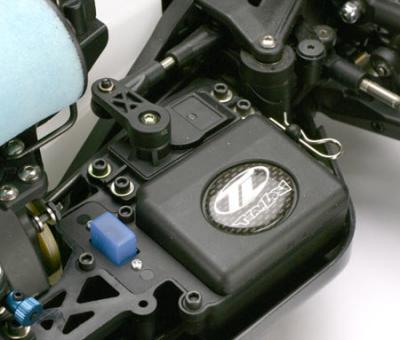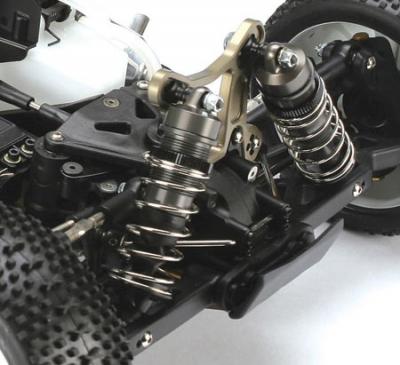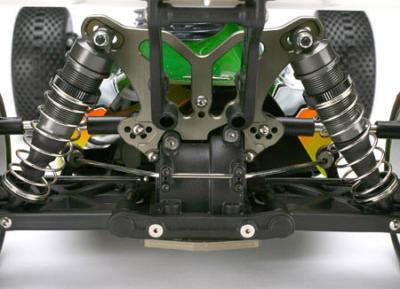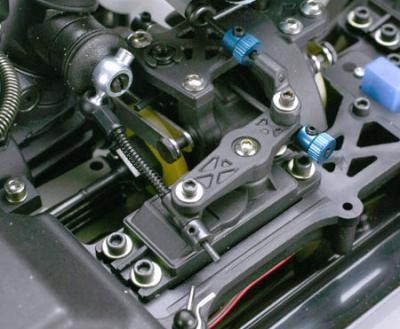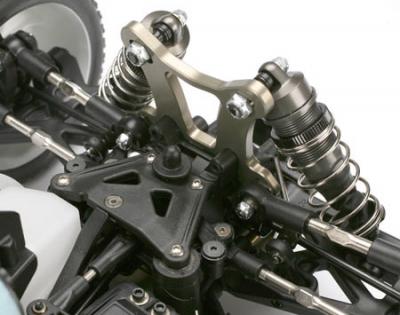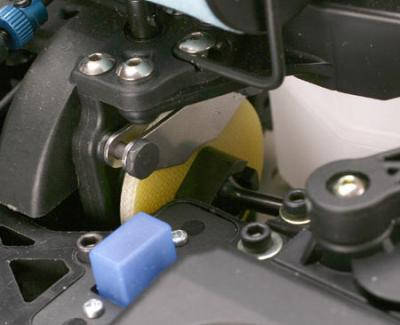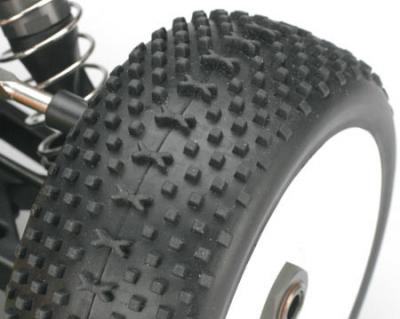 Source: Horizon Hobby [horizonhobby.com]
---