July 31, 2007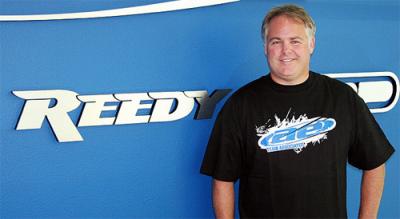 Let the Team explain – Team Associated is proud to announce that Rick Hohwart has been chosen as the Reedy Electric Department Manager. Rick will oversee all operations including the planning, coordination, and development of new and innovative products related to electric motors, rechargeable batteries, and other electronics. Recognized as one of the best and most respected professional R/C car racers in the world, and as the founder and former owner of Peak Racing, Rick brings with him over 25 years of experience and vast knowledge of the inner workings of the R/C industry:
It is exciting to join such a well-established company with a long history, dedicated to R/C racing. Working with the Reedy brand in particular is an honor.
The legend himself, Mike Reedy, was excited about Rick's appointment, saying:
Reedy Modifieds has always been at the forefront of R/C motor and battery technology. With Rick Hohwart now joining forces with Reedy Modifieds and Team Associated, I look forward to an even stronger motor and battery program. I have complete confidence in Rick and look forward with anticipation to the future.
Source: Team Associated [rc10.com]
---