July 2, 2007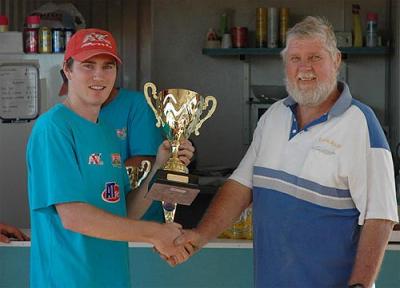 Our Australian partners Rube Dude have a brief report from last weekends Queensland truggy State titles that were run at the Twin Cities Scale Model Motorsport Car Club in Townsville. The truggy class was TQ'd and won by HongNor racer Zac Ryan and he has also given his account of the event.
I was given a Hong Nor X1-CRT for the event, which I had never run before. Thursday I managed to work out the setup and after that I basically left the setup for the rest of meeting. By Sunday afternoon I had finished top qualifier in the semi final and went on to win the A-main by three laps.
Read the full report here.
Source: Rube Dude [rubeduderc.com]
---