August 26, 2007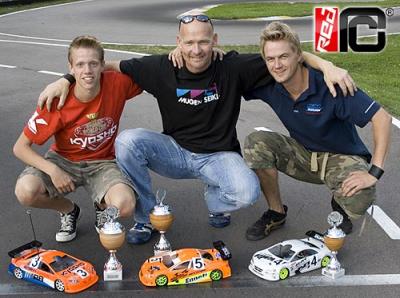 This weekend saw the 4th round of the Dutch 200mm Nationals take place at the world famous MACH track in Heemstede, just outside Amsterdam. The weather was sunny and dry and the event was open to the main NK class, as well as the 200mm Nomac class and the Promo class for 1/8th scale. In qualifying it was European Championship runner up Jilles Groskamp, racing for Xray, that took the pole position by a huge 6 seconds ahead of 2nd placed Remy Moller racing for Serpent while 3rd qualifier was Kyosho racer Daan Jacobs and 4th spot, and final direct qualifer, went to championship leader Maarten van Lierop. In the race it was Mugen driver Richard Keur, who drove a steady race from 5th on the grid to take the win, after Groskamp had some engine troubles that dropped him down the order to an eventual 6th. Daan Jacobs worked his way up 2nd spot by the finish, followed 1 lap further back by Van Lierop who has secured his championship lead even further with a solid 3rd position.
Click here for the results and some pictures…
1/10th NK 200mm
1. Richard Keur – 107L 30:16.091
2. Daan Jacobs – 106L 30:08.715
3. Maarten van Lierop – 105L 30:05.432
4. Remy Moller – 100L 30:07.039
5. Bas Guerds – 98L 30:00.786
6. Jilles Groskamp – 97L 30:00.326
7. Sander Borghoff – 94L 30:04.850
8. Niels Pourchez – 68L 30:11.851
9. Bart van de Water – 26L 10:41.264
10. Jack van Leeuwen – 17L 05:12.998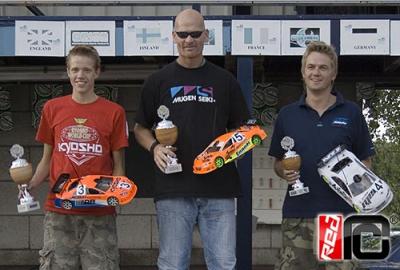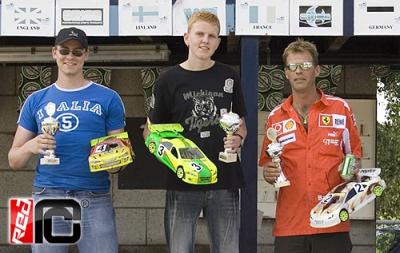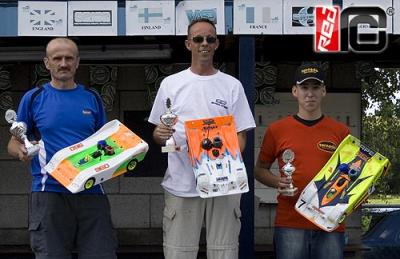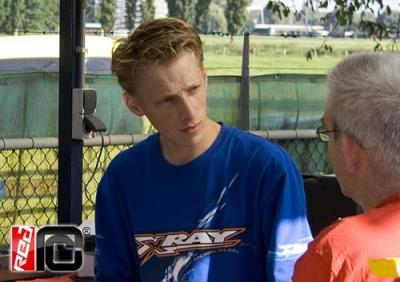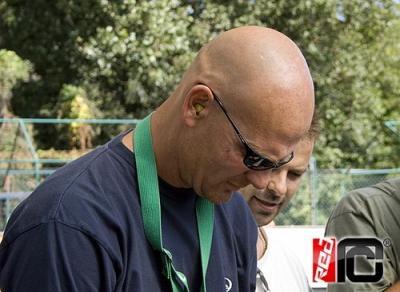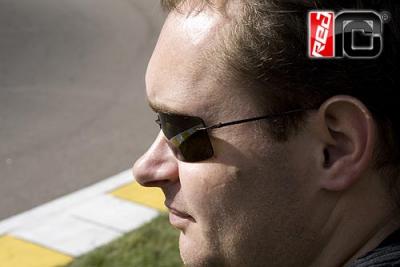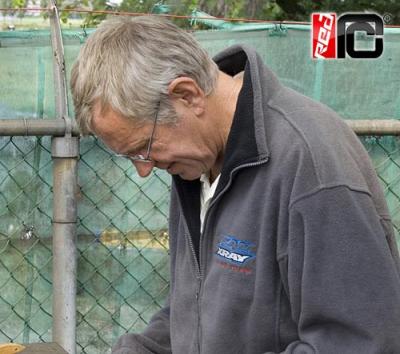 Thanks to Ruben for the report and photos.
---