September 19, 2007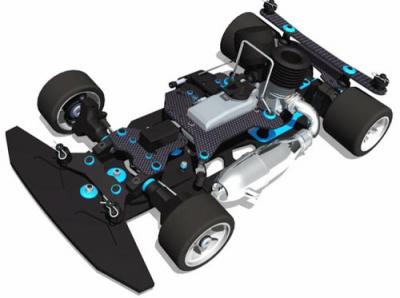 Following from the earlier report about the new DXF Competition 2wd Classic chassis, comes information about another chassis in this class. This car despite being shown in CAD images has actually been produced, the Contact 300 is the brainchild of French racers Thierry Simon and Gilles Garrigou, who have produced this car for use by their team drivers only. The car again sports the conventional layout of the Classique type car but uses modern materials throughout and has fully adjustable caster and front camber. The company are currently working on a new design for the 310 and we hope to show you more information when we get it.
Click here to see another image…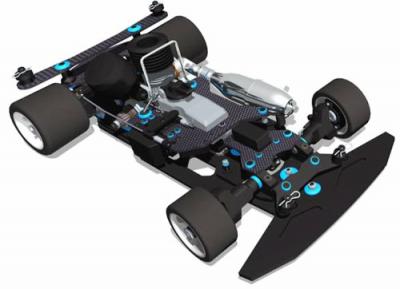 Thanks to Gilles Garrigou for the information.
---