September 17, 2007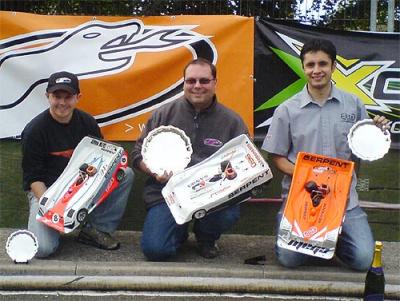 The 9th round of the BRCA 1/8th scale National Championship was held last weekend on the super fast Tibshelf track in the center of England. This race was the last ever on this track, which has been around for over 30 years, the noise from the gas engines finally signalling the end of this famous tracks with the JCBs moving in straight after the race, we are told that the Tibshelf club will be back and are currently looking for a new, better, location. Qualifying saw Serpent driver, and round 8 winner, Mark Green claim the top qualifier spot with the only 26 lap run edging out 2nd placed Mugen driver Andrew North who was less than a lap behind with another Serpent of Tim Wood close behind in 3rd. At the start of the final Mark Green checked out leaving the rest of the field to battle for the runner up spots while Gareth Bell had an accident with Neil Diver, losing both drivers a lot of time. With Andy North in 2nd, he had a spin which allowed Tim Wood and Pete Hastings up into 2nd and 3rd respectively, Andy North was to be taken out of contention later on when he lost the clutch. At the end of the race it was Mark who was cruising to victory with Serpent team mates Tim Wood in 2nd and Richard Hicklin in 3rd.
Click here for the final results and some pictures…
A-Final results:
1. Mark Green – 147 Laps 30m02.632
2. Tim Wood – 146 Laps 30m07.258
3. Richard Hicklin – 146 Laps 30m12.002
4. Gareth Bell – 143 Laps 30m07.854
5. Neil Diver – 142 Laps 30m01.396
6. Andrew Hastings – 139 Laps 30m05.675
7. Pete Hastings – 139 Laps 30m08.195
8. Andrew North – 88 Laps 30m09.123
9. Chistopher Heath – 88 Laps 30m10.672
10. Dave Dixon – DNS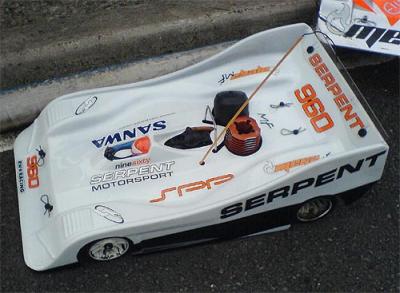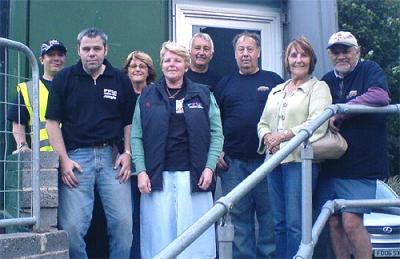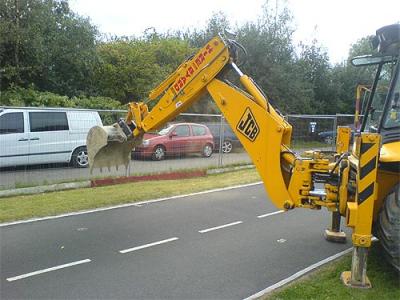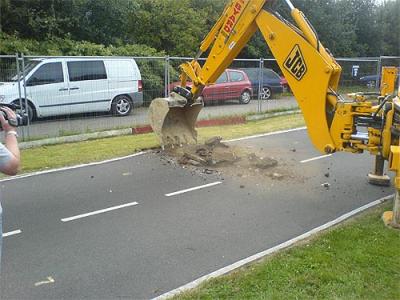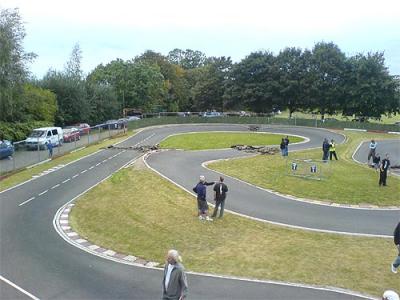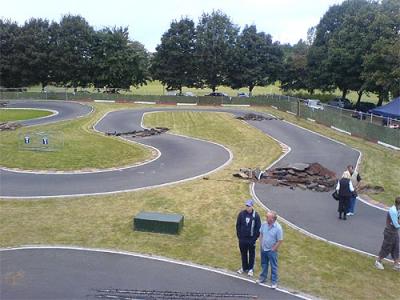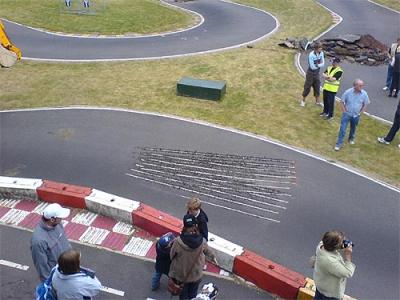 Thanks to Andy North for the report and photos.
---