September 19, 2007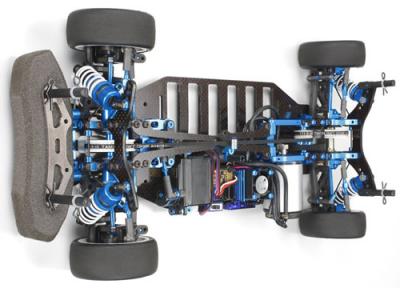 Tamiya released information about their new touring car chassis, the TRF416, a few days ago and now, a few days late, we have it too. The new car is designed to be optimised for brushless motors in conjunction with event-controlled tires but to achieve success under such conditions, a fine balance must be achieved between handling and tire wear. It is with this in mind that Tamiya designers developed the concept of this brand new TRF416 chassis, apparentley. Please note that images show pre release prototype.
Click here for the full feature list…
New features:
– 1/10 scale assembly kit R/C model of the TRF416 chassis.
– New 2.25mm lower deck design emphasizes simplicity, while the 2mm upper deck has been lengthened.
– Front and rear bulkheads feature the same width while everything about the chassis down to the screw locations has been designed for optimum symmetry for better roll characteristics.
– In order to obtain maximum traction, both the motor and the center shaft positions have been moved back to shift more weight to the rear of the car.
– Drivetrain features front direct-drive, center direct-drive, and rear ball diff.
– Front and rear uprights equipped with 1050 size ball bearings.
– 37T pulleys for front and rear, while an 18T pulley is installed in the center.
– R/C system, body, tires, motor, ESC, battery & charger separately required.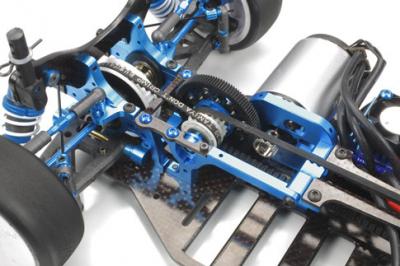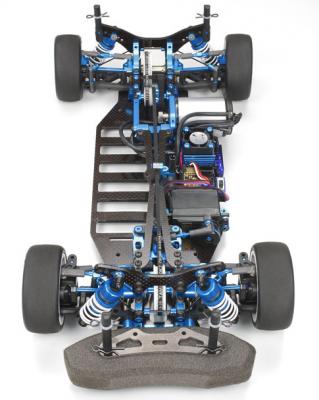 Source: Tamiya [tamiyausa.com]
---