September 13, 2007
Werks Racing have been in contact to tell us about the introduction of theirlatest addition to it's "Team Line" of engines and it's first entry in the ultra competitive 1/8th on-road racing market. The TL21R7 is designed from the ground up to offer the highest possible performance by utilizing a super stiff, light weight aluminum case with advanced internal porting and exhaust port design.
Read more
Featuring cutting edge AAC piston/sleeve construction. This technology allows the piston and sleeve to expand at exactly the same rate, their by always maintaining an ideal piston/sleeve/case fit. The sleeve utilizes 7 ports, with additional machining around the boost port and cylinder skirt for precise control and direction of the incoming air/fuel mixture. A multi-port exhaust port improves exhaust scavenging and top end.
The TL21R7 utilizes a full race crankshaft design which has been optimized for maximum performance. This includes a deep turbo cut to the counter weight to improve atomization of fuel. It has been lightening and epoxy ramped to reduce mass and increase mixture flow. Double tungsten slugs in the counterweight are used for precise balancing.
A completely new carburetor design has been made for the TL21R7. The complete carb body is CNC machined from a single massive block of aluminum for optimum performance and heat dissipation. It features a 3 needle design for linear mixture control. Replaceable venturi's further tailor the performance of the engine to your specific track conditions/size.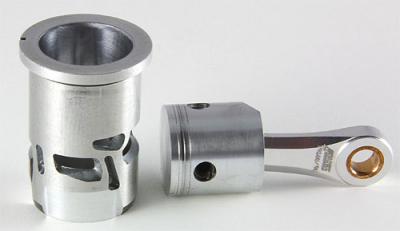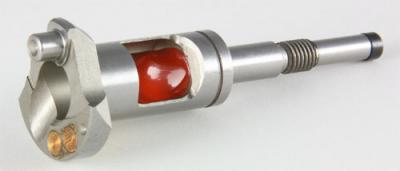 Source: Werks Racing [werksracing.com]
---