October 3, 2007
Japanese firm Active Hobby have released further information on their latest project, a 1/12th scale 4wd touring car called the A210SS that we showed you back in the start of September. Designed with sports racing in mind, this car is essentially and reduced size 190mm touring car with dual belts, front C-hub system, front and rear ball diffs as well as front and rear CVD's. The car is still a true racing machine with a low centre of gravity, stiff chassis, adjustable settings such as toe and roll centres and has lightweight carbon fibre used throughout.
Click here for the feature list and more pictures…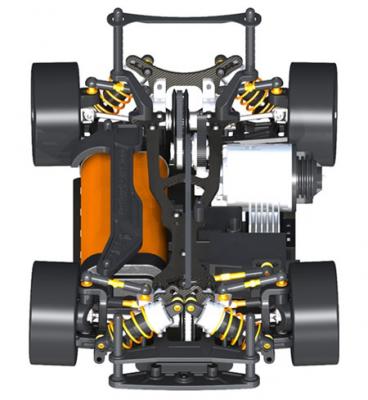 Chassis Features:
– Ultimate low centre of gravity design.
– Fully adjustable geometry of the suspension and Long span suspension arms. With gear for roll center and toe-in adjustment of F&R.
– Two belt drive AWD system.
– Aluminum front & rear bulkhead top and lei yard motor mounts.
– Eccentric bulkhead the suitable belt pressure adjustment.
– F&R CVD universal drive shafts.
– F&R adjustable closed ball diff and Full adjustable Hex ball.
– Adjustable Ackerman system.
– Two types of front shock towers (Difference of lever ratio)
– Turnbuckle-style lot, the open hall lot end.
– High quality OIL shock.
– Battery able to choose, Stick pack and original cell.
– Chassis: Full length / 282mm.
– Chassis Width F/163mm R/163mm to 169mm.
– Chassis Wheels Base / 208mm to 210mm.
– Includes Sports Bodies.
– Includes Scale Rims and Rubber Tires 54mm size.
– Includes 540 motor.
– Includes TamiyaM03 bodies post sets.
– Includes full ball bearing.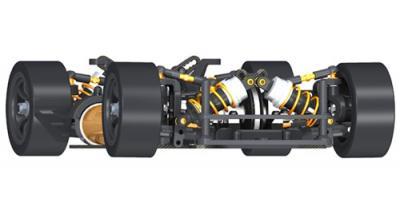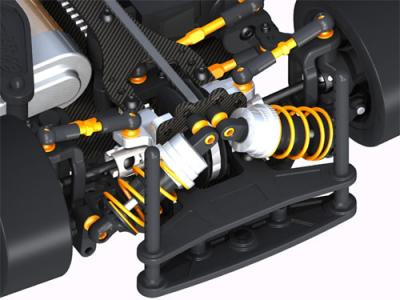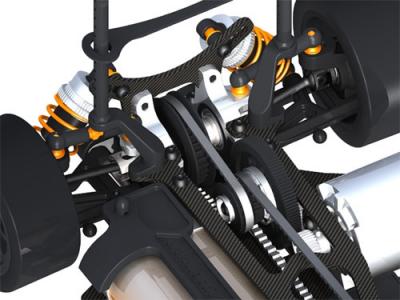 Source: Active Hobby [active-hobby.com]
---