October 22, 2007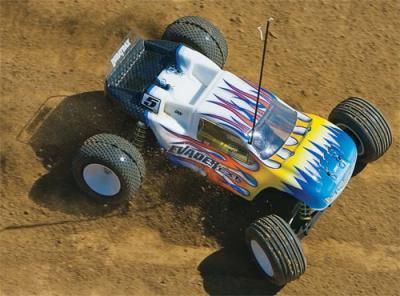 Another new product from DuraTrax, this time it's the release of the Evader EXT, a great trainer truck for getting beginners into the world of R/C. Factory assembled and off road ready, the Evader EXT is as close to bulletproof as an off-road vehicle can get so inexperienced drivers can spend time on the track and not in the pits. The truck includes a 2-channel Tactic™ radio system with TRX200 receiver and TSX200 servo, a Photon Speed™ 2 motor and a Sprint™ 2 electronic speed control with reverse. Magnaflex™ molded parts are flexible, super-strong and are injection-molded to absorb jolts with ease and bounce back from abuse.
Click here for more information…
Features:
– High-capacity oil –filled shocks with soft springs for better handling on rugged terrain.
– Adjustable suspension with extra mounting positions for shocks – plus adjustable camber and front toe-in.
– Race-inspired, low-CG chassis with countersunk screws and a centerline channel that turns battery weight into a handling plus.
– Mounted and glued off-road tires, featuring high-grip pin spikes in the rear and ribbed fronts for steering.
– Steel axles and drive shafts hardened for a rock-solid driveline.
Specifications:
– Length: 16.1 in (409 mm)
– Width: 12.9 in (327 mm)
– Height: 6.6 in (168 mm)
– Weight: 3.6 lb (1.63 kg)
– Requires: 7.2 or 8.4V NiCd or NiMH battery, charge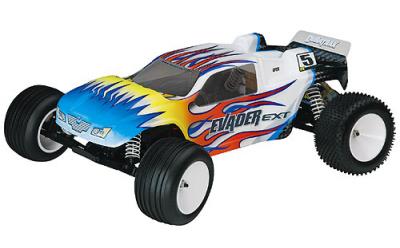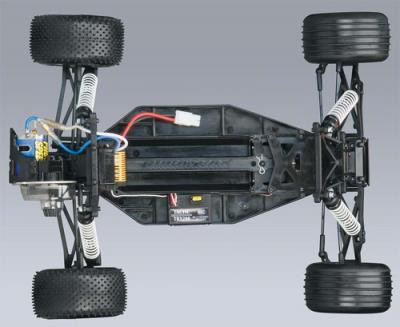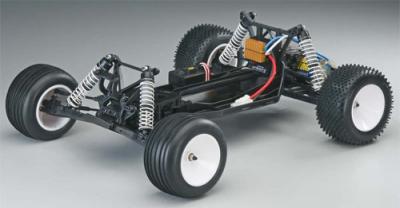 Source: Duratrax [duratrax.com]
---