November 24, 2007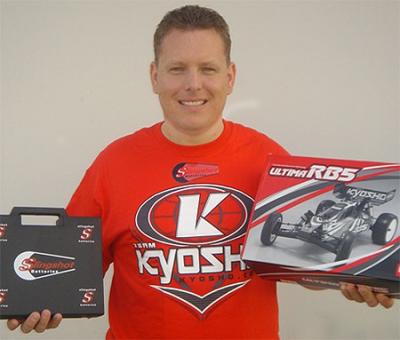 World class driver, Greg Hodapp has joined Team Kyosho for the upcoming race season. This return to racing for Greg will also be the second time that he has been able to work with Gil Losi Jr.
I spoke with a few other interested manufacturers, but when given the opportunity to work closely with Gil Losi Jr once again, the choice was simple.  Gil has always been able to bring out the best in me and I'm very excited about the direction this team is taking.
Greg will be driving both of Kyosho's RB5 and ZX5 for the upcoming season. His Kyosho buggies will be powered by Slingshot Batteries and Novak Brushless systems. Look for Greg to be attending major events throughout the 2008 race season.
---