November 12, 2007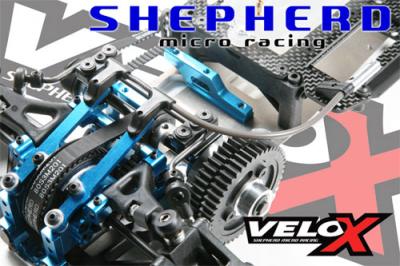 Shepherd Micro Racing have sent us further information on their soon to be released 1/8th scale circuit car, the Velox. Focusing on the car's "Direct-V-Brake system" they tell us that they had to check many material combinations to find the very best result that they have now. To get durable braking without brake fading, or even complete loss of braking, they had to find the right material, which they did with a special hardware that resulted in great braking efficiency, durable braking, long life brake pads and simple maintanance. With this braking system you can brake hard, with maximum control, and because the brake doesn't need any complicated adjustments, you can simply assemble the parts in the right place and the brake will work perfectly from the beginning.
Click here for more information…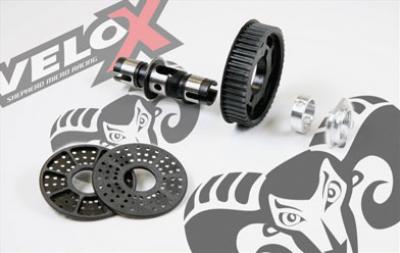 Rear solid axle has been made of special steel for maximum torque yet is very lightweight, while the brake disks are made of special coated aluminium, and are again super lightweight.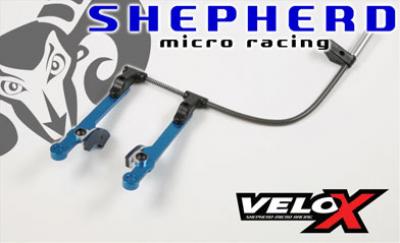 The "V" of the brake. The brake is operated with this brake wire which guarantees perfect braking control.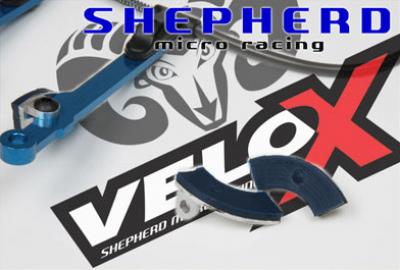 The brakepads! These pads are very special, and have been cured-on to the aluminium bracket for best durability.
Source: Shepherd [team-shepherd.com]
---