December 17, 2007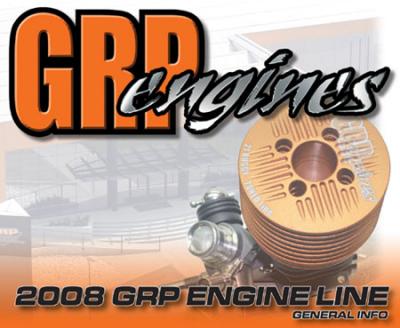 GRP were in touch to let us know about their new GRP engine line, born from an innovative and well-advanced industrial project with the direct technical direction of Mario Rossi. GRP have established a technological and futuristic research centre, which has allowed the production of their very first projects such as the Ninja, Falcon and Boss motors, and that in the future will allow constant product development. All engines designs in the range have been studied with the most up-date and advanced mechanical simulation software to reproduce the normal working conditions of the engines and to check all components and materials for deformations at high temperature.
Click here for more information and engine photos…
TUNED Line
Our main line consists of a TUNED version, which represents the maximum expression of the current motoring technology at worldwide level. Excellent performance is supplied here for maximum competition, at a very competitive price, since its distribution is channeled directly through our GRP worldwide network. This line includes the following models:
– TUNED .12 Touring
– TUNED .12 Stadium
– TUNED .21 OnRoad
– TUNED .21 Rally
– TUNED .21 Buggy
– TUNED .28 Truggy
SPORT Line
Our full Sport line of GRP engines, comes to life from the need to have side to a Tuned line, a version with, however, very valuable characteristics at a more held down price. These engines too are produced in Italy by GRP, under the direct technical supervision of Mario Rossi. The quality of material and manufacturing used, guarantee anyhow high technical characteristics, compared to other engines present on the market at this target price. All components of this version are interchangeable with the ones of our Tuned version, so that if someone wishes to, it is possible to improve its performance, without having to replace the engine in full. This line includes the following models:
– SPORT .12 Touring
– SPORT .21 Rally
– SPORT .21 Buggy
PROMOKIT
All engine models are available in a single GRP plastic box, or in a special PromoKit, studied to market the initial promotional action which will be undertaken at worldwide level from GRP and by all its distributors. Our PromoKit comes in a color-printed carton case with its plastic handle and it contains:
– 1 Complete Engine
– 1 Manifold
– 1 2008 Efra Pipe
– 1 GRP embroidered Cap
– 1 GRPKit Gadgets
SPARE PARTS AND ACCESSORIES
The new policy adopted by GRP for its own engine line, foresees the supply of all spare parts and accessories, at very competitive prices, to facilitate all regular operations of ordinary maintenance on engine, on behalf of the end-user.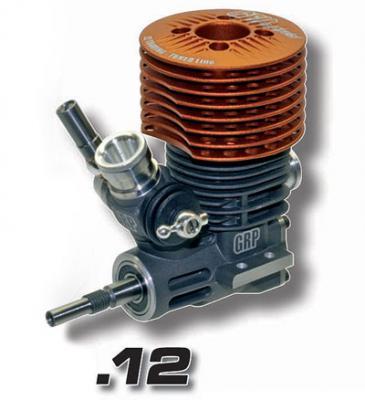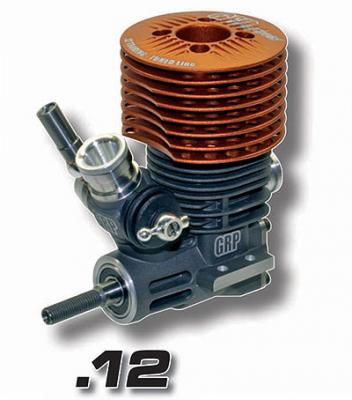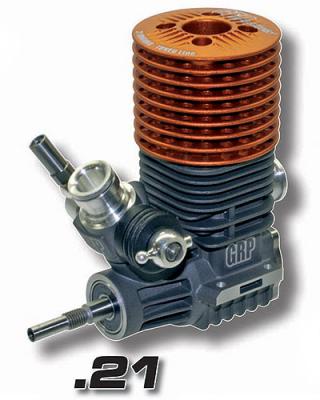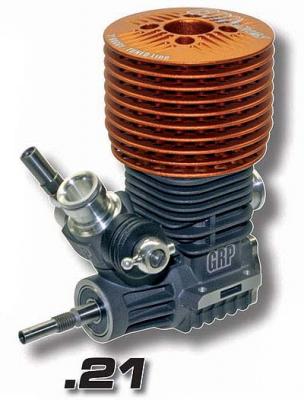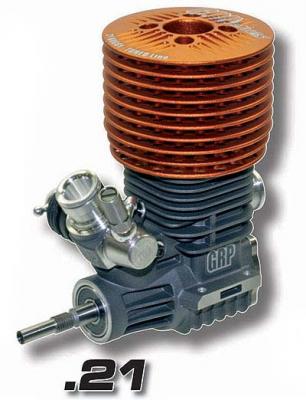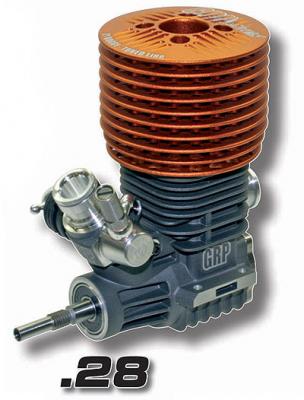 Source: GRP [grpgandini.com]
---