December 14, 2007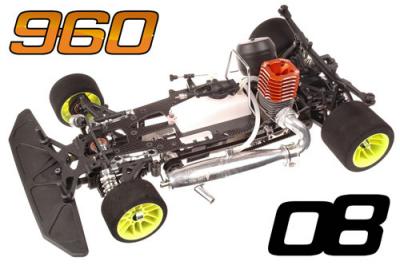 Following on from the recent release of the 720-08, Serpent have now announced the release of the car that was top qualifier at this years 1/8th scale World Championships and EFRA European Championships, the 960-08. Having finished a close 2nd at the Worlds, as well as having won the ultra competitive Japanese Nationals, the 2008 version has already proven its pace and is now ready to be released. Updates to the 08 car includes a newly designed rear end geometry that provides more rear end grip and which makes the car better under both braking and exiting of a corner.
Continue Reading…
The new rear end includes completely new uprights that sport smaller bearings that reduce un sprung weight, 3 upper arm mounting positions and the possibility to use shims for changing the roll centres. There are also new lower wishbones that are now stronger around the pivot pin and pivot balls, while the upper arms have been redesigned to allow the easy adjustment of the camber and camber rise. The final change on the rear end are the new longer body mount arms, that provide more down force to the wheels yet have no binding due to their mounting position on the upright.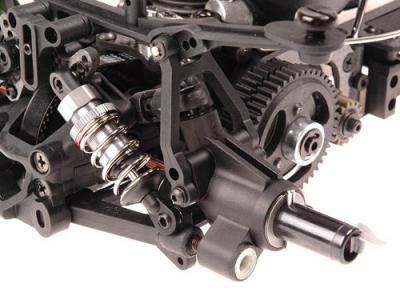 The front end has also received some changes with relocated front anti-roll bar levers, which are now combined with the down stops allowing for easier tweak. They have also been moved further inwards, inside the bearing-blocks, which makes them more effective due to less flex. The front lower arms are also new, to accommodate the new front anti-roll bar position, and have been made stronger with more material added to critical areas. For more consistent stopping power, there is a new braking system that is made up from a number of parts, which helps to make maintenance easier.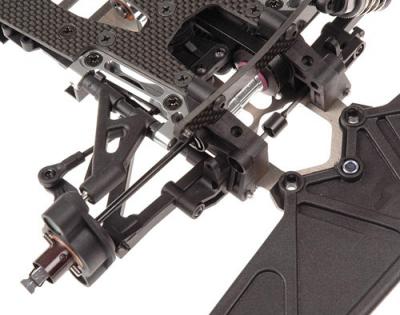 Apart from the new features, some of the cars standard parts have also been improved such as the fuel tank, which is now made from a more crash resistant material, while the mounted AFL tank lid comes with the new improved rubber seal. Other improvements include a new LCG chassis plate and the inclusion of Serpent's new shock springs, blue brake pads, monoblock engine mount and aluminium middle shaft bracket.
Available late December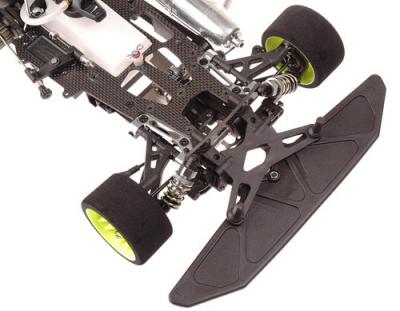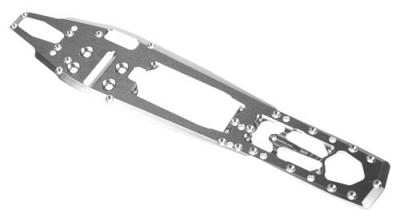 Source: Serpent [serpent.com]
---