January 30, 2008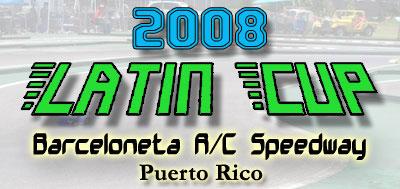 We received a mail announcing the upcoming 2008 Latin Cup that takes place in Puerto Rico on July 18th – 20th. Held at the most complete Sport Complex in the north area, the Barceloneta R/C Speedway, the track is located 45 minutes from the Luis Muñoz Marín International Airport and on your way to the track you will find beautiful hotels, restaurants and an excellent view of our beaches and sunsets. Open to 1/8th, 1/10th Sedan and 1/10th Outlaw classes, racers are expected from the United States, Dominican Republic and other countries in Central and South America.
Click more to see the event flyer…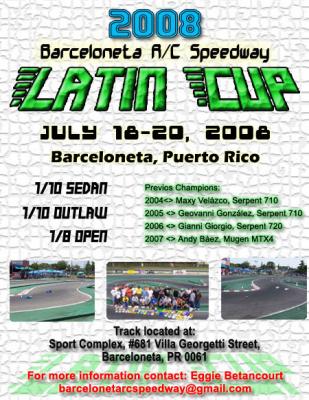 Go here for more information.
---