January 23, 2008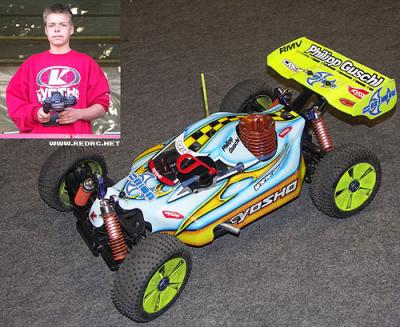 We have the EXCLUSIVE news that top German Kyosho racer Philipp Guschl has joined Team Orion to use the company's newly developed Team Orion CRF .21 buggy engine. The first race with the brand new Wasp prototype engine for the 15 year old, and current German National Champion, will be this weekend at the Kyosho International Indoor Race in Ostrava, the Czech Republic. Philipp had the following to say:
First I want to thank RMV Deutschland for the support during the last 7 years. All the victories including the German Champion 2007 could not have been achieved without them. Now I'm looking ahead with Team Orion and we will work closely together with the together with the R&D department of Team Orion and present the Wasp engines on a high level.
After a long development period the engines are expected to hit the market at the end of February just in time for the upcoming buggy season.
Source: Kyosho [kyosho.de]
---