January 21, 2008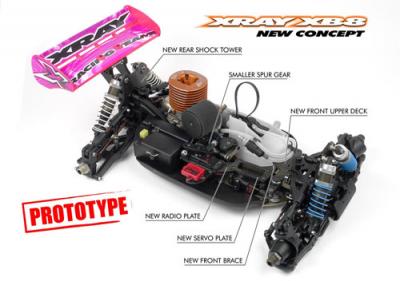 The 14th installment in the Xray column from Xray owner and chief designer Juraj Hudy is now online. In this months column, Juraj talks about the development of the company's next generation 1/8th scale buggy.
Before packing my stuff for the two big US races, I had the R&D and Production shops work quickly to make all of the parts I wanted to test. This time I had decided to not make all these parts for other team drivers but purposely only for me, but rather to make only a few shock sets for some other drivers. I expected that besides the significant shock improvements that we would need to improve forward traction and steering, and also the speed of the car. All of the parts were made on time and within only a few days, so I could finish packing my stuff and leave for the US.
Read the full column here.
Source: Xray [teamxray.com]
---