February 28, 2008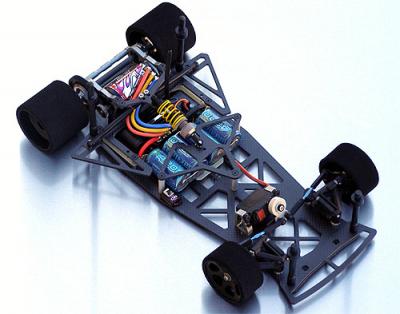 BMI Racing have been in contact to let us know abou their all new Pro-10 called the DB10R. Pro-10 is poised to make a return as a popular racing class, with racers tiring of the costs, complexity and steep learning curve associated with 4wd sedans and are expected to embrace this new class as an inexpensive, fast and simple way to enjoy racing again. BMI Racing's R&D team have been working to develop a state of the art Pro-10 car that is a leap beyond the old technology of 235mm pan cars, the result of this program being the new DB10R.
Read the rest of the release…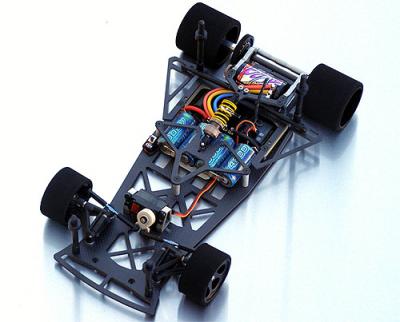 Based on our ultra successful DB12R 1/12th scale racer the DB10R is a revolutionary leap in the development of Pro-10 chassis. Featuring BMI Racing Flex Link rear suspension system and our innovative "Center Mass" chassis layout the DB10R is set to dominate at any track on any surface.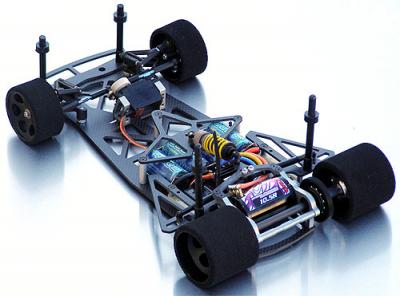 The DB10R follows the new 200mm spec for Pro-10 cars. This size chassis allows racers to use a large variety of bodies from Nitro Sedans to GT, Super Car and Vintage Muscle car bodies. More realistic bodies are one of the keys to the successful return of the Pro-10 class.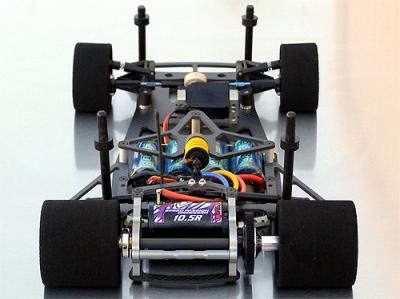 The "Center Mass" chassis layout places all of the chassis components in the correct location to yield a perfect left to right balance and front to rear weight distribution. The revolutionary feature of the DB10R's "Center Mass" chassis is the placement of the speed control and receiver in the center of the chassis behind the battery. This has three very critical benefits. Dealing with the battery and electronics as a unit allows us to better control the weight distribution for superior feel and handling characteristics. A brushless speed control is relatively heavy. If it is offset to one side or another of a central battery, weight must be added to counter balance it. The weight of a micro receiver on the other side of the chassis is not enough to balance the chassis. Another important benefit of a rear mounted speed control is very short power wires for lower voltage losses and very tidy wiring leading to the receiver.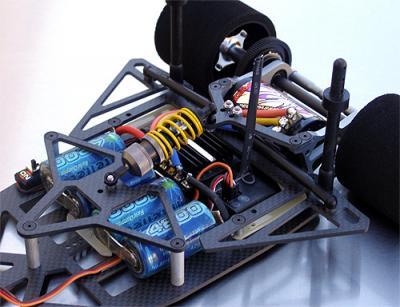 The DB10R is designed to accept 4 cell NiMh batters and 7.4v LiPo Saddle Packs such as Track Power's new 4800 Hard Case Saddle pack. We believe saddle packs are the future LiPo power system for Sedans and Pro-10 cars as weight distribution with stick LiPo packs is not ideal on most cars. The DB10R will also accept stick style 7.4V LiPo packs down the center.
The kits will begin shipping in 2-3 weeks.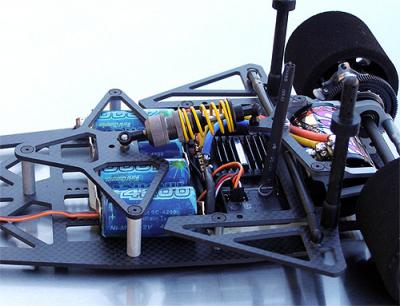 The DB10R Features:
– BMI Quasi-Isotropic 2.5mm Satin Carbon Fiber
– BMI 6061-T6 Alloy Parts
– Associated Dynamic Strut Front Suspension
– IRS Nickel Teflon Macro Center Shock
– IRS Rear Axle system
– IRS Alloy Teflon Coated Front Pivot Balls
– IRS Upper front Hinge Pins
– Lunsford Ti front Axles
– Lunsford Ti Turnbuckles
– Boca Bearings throughout
– And much more…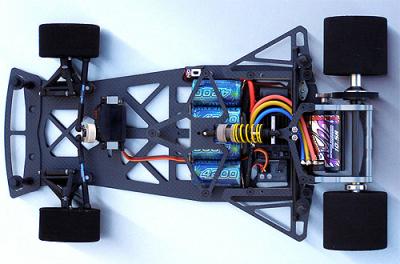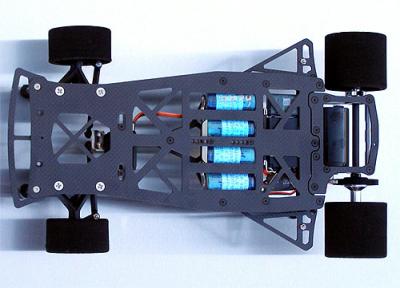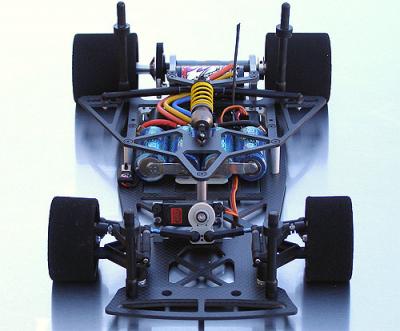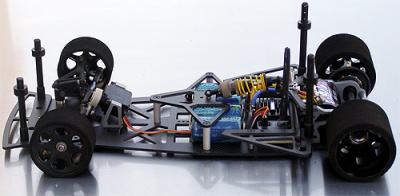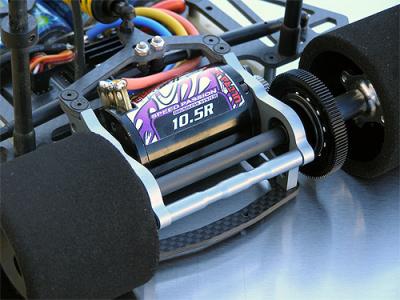 Source: BMI [bmiracing.com]
---