February 21, 2008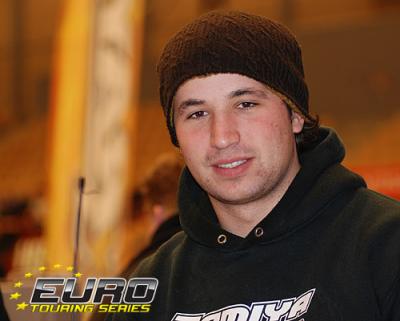 Tamiya Factory driver, and 2004 IFMAR World Champion, Marc Rheinard from Germany is just one the big name racers to have confirmed his entry for round 2 of the Euro Touring Series that takes place on the 14th – 16th of March in Vejle, Denmark. Running in the modified class he will be joined by other mod entrants that include 2008 DHI Cup winner Viktor Wilck, HB team driver Toni Rheinard as well as super quick locals Steen Graversen for Kyosho and Jonas Kaerup racing for HB. With more big names expected to enter, we will keep you informed when we find out more.
Do you want to race against some of the World's top touring car racers, while being commentated on by the legendary Scotty Ernst, in a fun and friendly, yet professional racing atmosphere then be sure to get your entry in for round 2 of the ETS by going here.
Find out more about the ETS Series by going to the official site.
---