February 29, 2008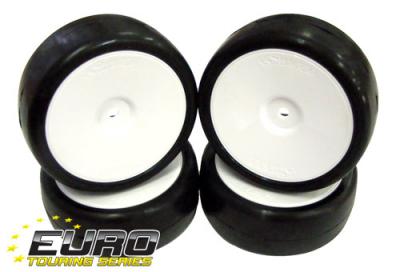 With the 2nd round of the Much More sponsored European Touring Series in just over 2 weeks (14th – 16th of March) in Vejle Denmark, the organizers have announced that due to the great durability of the Much More Sweep control tire, the Modified class racers will now only be supplied with 2 sets, not 3 as previously stated. This will of course be reflected in the entry cost, which has been reduced from EUR100 to EUR80, and will also include a great t-shirt, the design of which we will show you soon. Pro Stock class entry will stay at EUR 100 but includes 2 sets of Sweep tires, the t-shirt and the fantastic Team Checkpoint Money 19T Spec motor. Finally, to encourage new racers, Scotty Ernst has revealed that they will run a Stock class, with racers able to use their own Stock 27 Turn Motor, a great way of letting newcomers experience a world class event. Entry fee will be EUR 30 and will include 1 set of Much More hand out tires and the event T shirt.
Do you want to race against some of the World's top touring car racers, while being commentated on by the legendary Scotty Ernst, in a fun and friendly, yet professional racing atmosphere then be sure to get your entry in for round 2 of the ETS by going here.
Find out more about the ETS Series by going to the official site.
---