February 15, 2008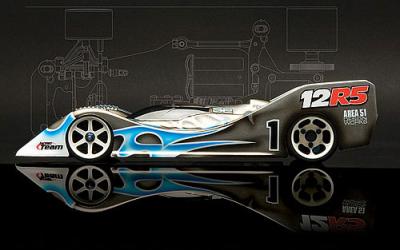 Last week during our Toy Fair coverage we brought you more information, including close up shots, of the new 12R5 1/12th scale from Team Associated. The US based company have today released complete information on the new car along with a features list and photos. The 12R5 Factory Team is the latest evolutionary step in Associated's over twenty-five years of 1:12 scale racing history. The designers in Area 51 built the 12R5 on a 2.5mm woven carbon fiber chassis that utilizes a pivot-ball link rear suspension that allows for independent adjustments for chassis roll, bump and alignment. Having the ability to make these chassis adjustments independently gives the 12R5 greater potential to get the best possible handling from the car and the track surface.
Click here to find out more details…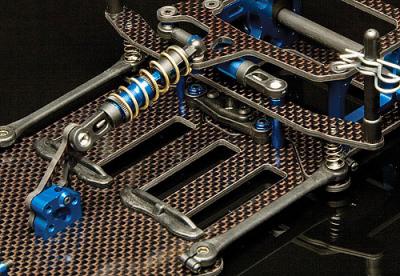 The 12R5 feature new shocks that have a through-shaft design making for equalized damping throughout the full stroke of the shock in both directions, without any unwanted rebound. The center shock tower has four mounting positions that split the spring rates for even finer adjustments. The new center shock also controls the chassis droop and can be adjusted on the car with a turnbuckle wrench, making it easier and quicker to get dialed in.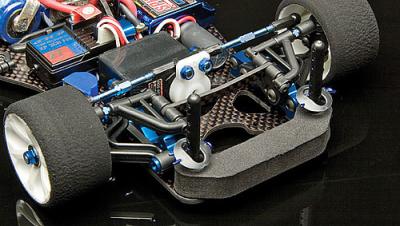 The 12R5's 'Active Strut' front end has been optimized, featuring symmetric components with adjustable caster and track width, as well as a new front axle with wheel nut. Factory Team blue aluminum servo mounts position the servo flat on the chassis for a lower center of gravity and include Ackerman adjustment spacers. The foam front bumper helps protect body and chassis during impacts.
The 12R5 comes ready for brushless featuring an optimized wide rear pod, woven carbon fiber top plate and Factory Team blue aluminum machined motor mount and left-side bulkhead. The woven carbon fiber top plate attaches to the motor mount and left-side bulkhead at four points, making the 12R5's rear pod more rigid and durable.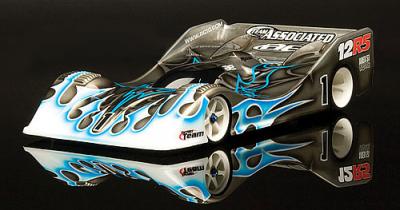 The demands and expectations of 1:12 scale race cars have never been higher. The 12R5 Factory Team not only meets these demands and expectations but exceeds them with the best 1:12 scale race car made by Team Associated to date. The 12R5 Factory Team is truly another champion by design.
Features of the 12R5 Factory Team Kit
– New Factory Team pivot ball-link chassis allows for independent adjustment for roll, bump, and alignment
– The pivot ball-link chassis has proven to be more durable in high speed impacts and better in bumpy track conditions
– 2.5mm woven carbon fiber chassis
– Full ball bearing
– Ball differential
– New Factory Team shocks features a through-shaft design making for equal damping with no rebound in both directions
– Woven carbon fiber center shock tower allows for incremental adjustments of rear spring rate
– Foam front bumper helps protect body and chassis during impact
– Updated active strut front end features symmetric components with adjustable caster and track width, as well as a new front axle with wheel nut
– Servo mounts flat for a lower CG and includes Ackerman adjustment spacers
– Wide rear pod allows easy installation of brushless motors and features Factory Team blue aluminum machined motor mount and left bulkhead
– Factory Team T-plate chassis option is available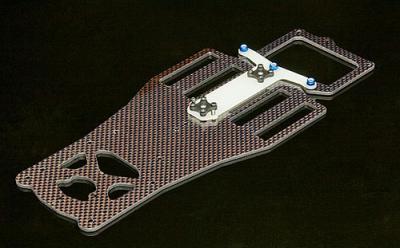 Source: Associated [rc10.com]
---