February 7, 2008
Mugen Seiki were showing off their new Ninja range of O.S. made motors on their stand this year. Branding of the engines stays the same as when they were GRP made and the engines retain the same grey finish but of course the motors themselves are completely different. Currently they only have the JX21 B01 buggy engine as the other motors are not ready yet. Also for the engine was one of the new range of Ninja JX series exhaust systems and manifolds.
Read more….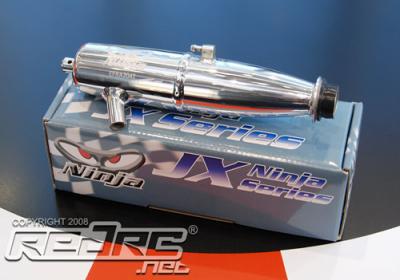 On the car front it was rather dissapointing with no updates to their current range of cars and going into 2008, the MBX5R will stay the same, although a new version is in the works, and the truggy and both on road cars also remain as they were at the end of 2007.
View photos from the Mugen booth in our image gallery.
---