February 9, 2008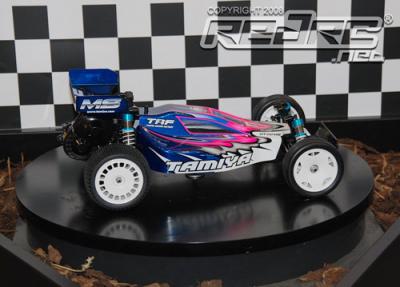 On one of the biggest stands at the fair, Tamiya and Carson, had their latest and greatest products on show. On the Tamiya side of the booth, the Japanese company was focussing on its DB01 off road chassis, which is the basis for the Durga buggy, while also very much in focus was the Limited Edition DT-02MS 2wd buggy. Given a very large section of their own was the TamTech range of mini retro 2wd buggies, but the highlight of the stand was the display of a full size Porsche 911GT3 racing car. This was present due to the release of a RC replica of the car, based on the RTR TT-01 Type E 4wd chassis and which comes with built in lights for that realistic effect.
Continue reading…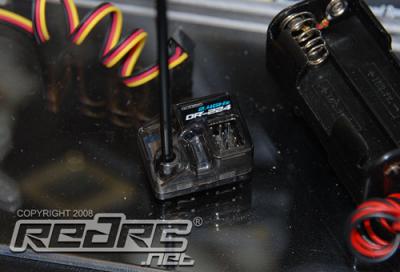 On the Carson side of the stand was a number of new and interesting items including a 1/4.5th scale gas powered go kart. This 2wd car is still in its prototype stage and when finished will be sold with a 2.1cc size motor and will be RTR, but strangely enough wont come with the driver figure. Carson also displayed their 1/7th scale 4.58cc powerd 4wd buggy, called the CNB buggy its a strange size when you look at it, but comes with a 2 speed gearbox and is essentially an oversize and over powered 1/8th scale buggy. Some of the more interesting items on the Carson booth were to be seen in the glass stands and these included the Acoms Technisport 2.4Ghz radio system. Selling for only EUR 99.95 in Germany, it has a full digital display with your usual end point adjustments and up to 10 car memory and for that price it is supplied with a servo, battery case, switch and what the company claims is the smallest 2.4Ghz receiver in the world, and it is extremely small.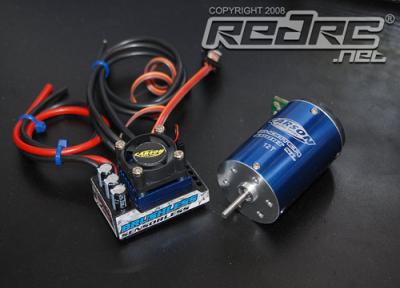 Carson have also released a new range of very nice looking brushless motors and speed controllers including a new micro system, under the name Shooter. The BL motors comes in a range of winds in both sensored and sensorless and there is a range of different speed controllers to match, called Dragster. As well as selling each item seperately Carson have introduced a number of low cost sets that include both the speed controller and motor.
View our gallery in the top right of the site for more images.
---