March 27, 2008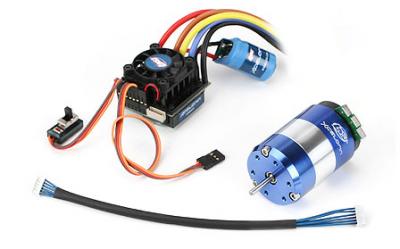 Losi have announced the upcoming release of a number of ROAR approved Xcelorin sensored combos which combine the performance features of the Xcelorin sensored brushless motor and Electronic Speed Control for the power and response needed for today's R/C competitions. Xcelorin sensored BL systems provide a distinct advantage in situations where the supplied power must be controlled and precise. These sensored brushless systems are also ideal for instances in which starting torque is crucial or where a substantial amount of initial torque is required, such as in racing or rock crawling.
Click here to see the full feature list…
Features
– Sensor cable supplied in variable lengths for 1/10 scale applications
– No cogging sensor design
– Long-life neodymium sintered rotor for superior torque and stronger braking
– Precision ball bearings for improved performance
– Low profile, easy-to-solder tabs
– Minimal motor maintenance required
– Three stored profiles accessible for convenience
– Software interface for unlimited profile settings and tuning
– PC setup software CD included for complete configuration of profiles
– Quick Programming Card
– Forward/Braking or Forward/Braking/Reverse configuration
– Single-step transmitter setup
– Optimized for spread spectrum or traditional radio systems
– Four LEDs to indicate functions, settings and errors
– Adjustable low voltage cutoff
– Automatic thermal protection
– Throttle limits can be set for Forward, Reverse or both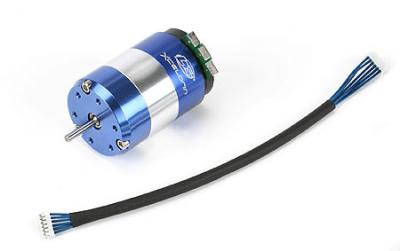 Sensored Motor
The ROAR Approved Xcelorin sensored brushless motors offer performance designed features like a neodymium sintered rotor, precision ball bearings, low profile solder tabs and an included sensor cable. No matter the 1/10-scale application Xcelorin sensored has you covered.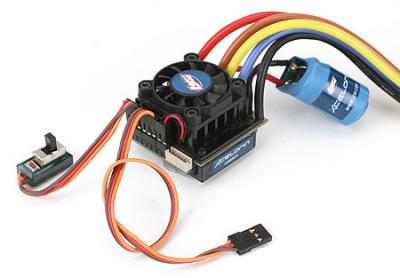 Sensored ESC
The feature packed Xcelorin sensored Electronic Speed Control holds nothing back when it comes to performance. With the included computer software interface the sensored ESC can be set and turned to any application, condition and driving style to give you an advantage over the competition. An advantage of the Xcelorin ESC is the ability to use the Quick Programming Card to make select setting changes without the need of a computer whether it be track side or far from civilization.
Source: Losi [losi.com]
---