April 8, 2008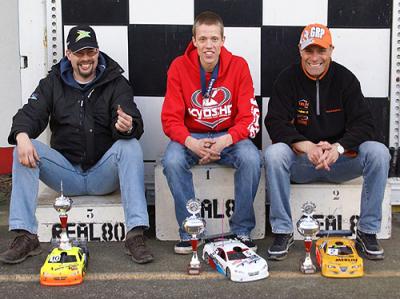 The opening round of the Dutch 1/10th 200mm Nationals was run last weekend in Groningen in the very north of the country. Changing weather conditions affected everyone and for the NK class it was Serpent racer Remy Moller that claimed the pole position in front of his team mate Ruud Schuitmaker. In the final Remy immediately got into the lead but unfortunately had technical problems with put him out and handed the lead to Schuitmaker with Kyosho driver Daan Jacobs just behind in 2nd. Koen Geurds had come from the 10th spot on the grid making up some places and could close on the leading pair, who were busy battling over position. Unfortunately for Koen, in the last 5 minutes his tyres were worn out and this made it difficult to get into a battle with the front 2 drivers. Ruud and Daan had been at it the entire race and on the last lap Ruud made a small mistake at the end of the main straight, clipping the inside of the corner and spinning his car around (see sequence below), this was enough for Daan to get by and take the win with Ruud less than a second behind in 2nd and Koen in 3rd only under a second further back.
Click here for final class results…
NK Class
1. Daan Jacobs
2. Ruud Schuitmaker
3. Koen Geurds
4. Maarten van Lierop
5. Sander Borghoff
6. Jurgen Geerligs
7. Pedro Rombouts
8. Niels Pourchez
9. Remy Moller
10. Rene Lijnzaat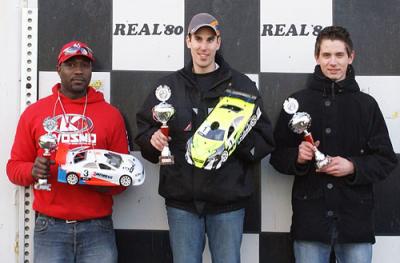 Nomac Cup Class
1. Ricardo van Dam
2. Ricardo Hofmeijer
3. Jurmin Etnel
4. Rik Meijeren
5. Jeroen Emmens
6. Dave de Ruiter
7. David Verzijlbergen
8. Theun Zoethout
9. Ingeborg Gommers
10. Julien Smit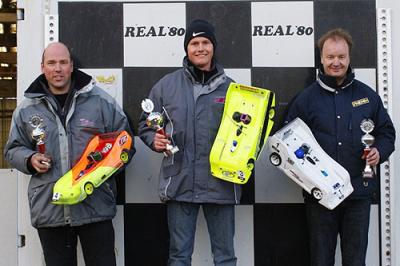 Promo Class
1. Mark Hellenbrand
2. John Prijs
3. Chef Rijcks
4. Andy Muijres
5. Erik Emmelkamp
6. Marijn Gankema
7. Ad Arends
8. Xander Huyser
9. Anton Huyser
10. Martin Groenedijk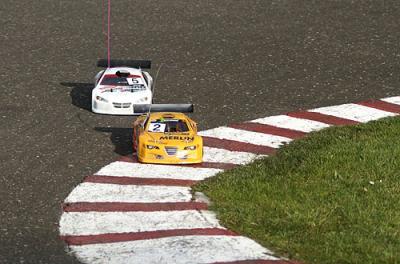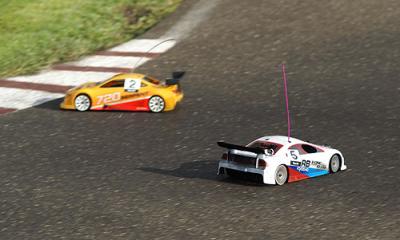 Thanks to Ruben D'Arco and Fedor Eskes for the report and images.
---