April 6, 2008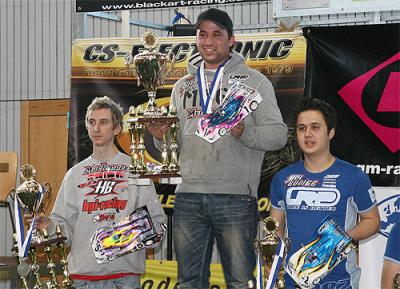 The 2008 1/12th scale European Championships was run by the Speed League Racing club this weekend in Ingelstadt, Germany. With just less than 100 racers signed in for the event, there was some quality drivers in the field and early on it looked like Marc Rheinard, using the Hot Bodies Cyclone 12, was the man to beat and he duly took the pole position in qualifying in front of fellow HB driver Ronald Volker, with Simo Ahoniemi rounding out the top 3. In the finals it was easy for Marc, winning the first 2 finals to take the overall with one leg to spare, while the 2nd spot went to last years Champion Andy Moore who battled from a 5th place grid spot to take the win in leg 3 and the runner up spot. The final step on the podium went to another Cyclone 12, that of current 1/10th European Champion Ronald Volker, while Hupo Hönigl and Alexander Hagberg rounding out the top 5.
Click here for results and more pictures…
1. Marc Rheinard – 2pts
2. Andy Moore – 4pts
3. Ronald Völker – 4pts
4. Hubert Hönigl – 6pts
5. Alexander Hagberg – 9pts
6. Simo Ahoniemi – 10pts
7. Sakke Ahoniemi – 11pts
8. Bernhard Bopp – 12pts
9. Andy Griffiths – 15pts
10. Marc Fisher – 16pts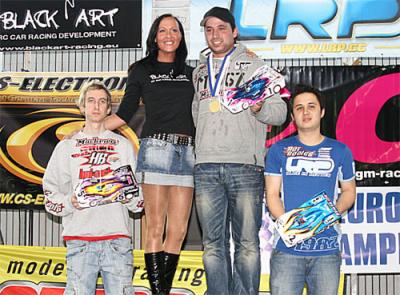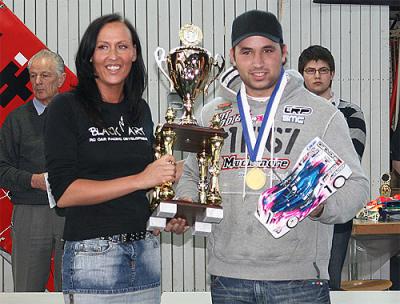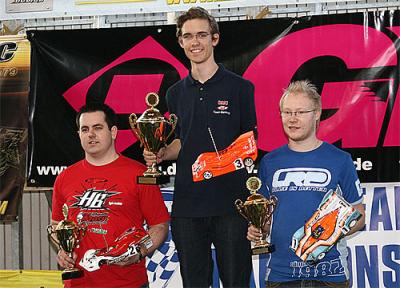 View the final results here.
Images by Hermann Dankel
---