April 22, 2008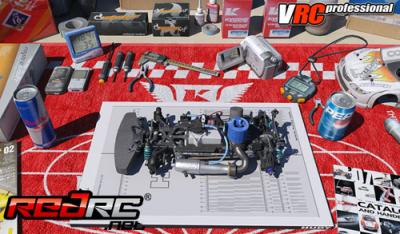 The first in a new monthly column from VRC, the games developers have given us a sneak preview of the new V4 Professional version that is still in the works. While still too early to reveal all the finer details we have some of the games highlights, as well as some amazing 3D images.
Continue reading…
DYNAMIC PIT TABLE GAME INTERFACE
One of the key features of VRC v4 Professional is that everything is controlled from the pit table. This is where you 'assemble' your car from several components. You choose your chassis, then select your motor, the body, the tires etc. On the pit table the car will be standing in front of you in full detail, just like as you were sitting behind your pit table. Boxes of all the components that you have selected will be on your pit table too, as well as other 3D objects which you can select yourself, like your favorite pit towel, your radio, or the tools you want to use. New 3D objects may appear on your pit table, can be anything. If you are into electrics you may one day get the latest Novak's electronic speed controller, or if you are a nitro racer the latest hand tuned motor by Mario Rossi. In other words, you will never know what to expect on your pit table next time you return to your pit table…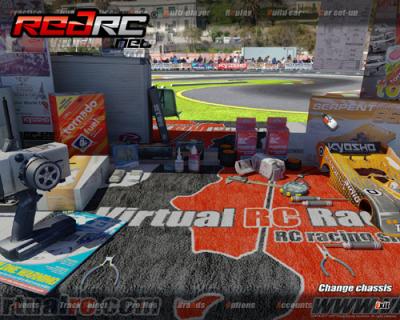 SET UP
Want to change the set-up? Just click on the chassis and you will be sent to the set-up screen where you will see the 3D car in high detail. You can even spin it around to look at it from all angles. To change the suspension geometry, click on the suspension and a kind of head-up-display will pop up where you can set camber and caster, droop and ride height with simple sliders.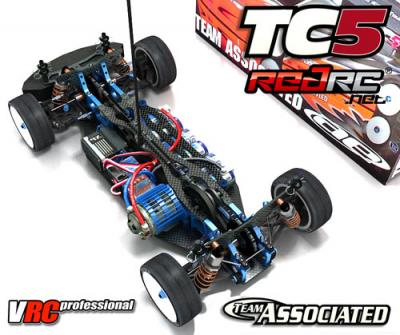 CLASSES
VRC v4 Professional will feature nitro and electric on-road and off-road and we'll support all the official racing classes. We will have generic cars available for all classes, later you can get the special branded products. Nitro and electric on-road will come first (slated for launch towards end of the year), off-road to follow early 2009.
MULTIPLAYER
Yes we can… VRC v4 Professional will offer multiplayer racing over LAN and the internet. Depending on the size of the track we can have up to 15 cars racing simultaneously on one track, head to head. As the multiplayer sessions will be using local hosts we can have unlimited number of multi player sessions running on the same track at the same time. A simple click on the pit table will bring up all the available sessions for that track, join one and a few seconds later you will be racing with your friends, wherever they may be.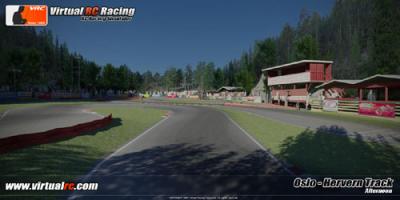 TRACK OF THE MONTH: OSLO V4 STYLE
Oslo was the very first track we made, so we like to show you what the Oslo track in v4 looks like. Yes, graphics have stepped up quite a bit. The images show the new light technology used in v4 that is able to create different time of day scenario's. The pictures show morning, afternoon and evening ambiences. And rain? Not yet, but v4 Professional is ready for it!
V3 TO BE CONTINUED UNTIL END OF 2009
The current version of VRC, v3, will be supported at least till end of 2009. This is great news for those who think v3 already gives them all they want, or perhaps don't have a fast enough pc to run v4 Professional. We will maintain the v3 website and all the structures and services. So no pressure to upgrade to v4. And if one day you decide to upgrade to v4 Professional, your existing v3 account will be converted to a v4 account at the push of a button.
For more information about VRC go to the game website here.
---