May 19, 2008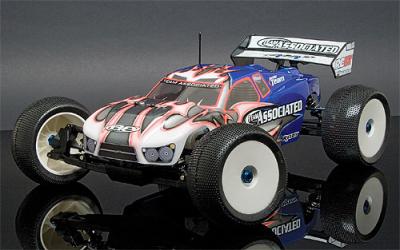 Team Associated is proud to bring to you the Factory Team RC8T, a 1/8th scale full-blown racing truggy based on the successful RC8 platform. Like the Factory Team RC8 buggy before it, the highly anticipated RC8T will raise the performance bar for 1:8th nitro truggies. Strength, durability, maximum corner speeds and rough track handling were the key design elements Area 51 worked into the RC8T. Drivers will experience unparalleled and effortless "pop" as they launch from the jumps. Landings will be plush beyond belief due to the enhanced suspension that other truggies can only dream of.
Click here for more information and pictures…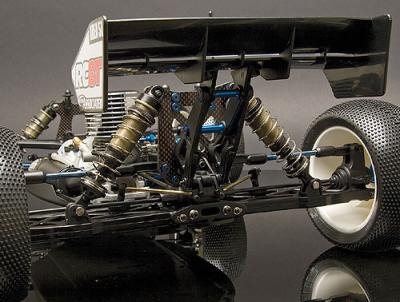 From the correctly balanced and optimized weight distribution, silky smooth and reliable 'Big Bore' shocks featuring 4mm gold shafts, innovative clutch design, to the machined chassis, every inch of the RC8T screams high performance and durability. There will be no question to why the Factory Team RC8T will be the truggy of choice at the highest levels of competition.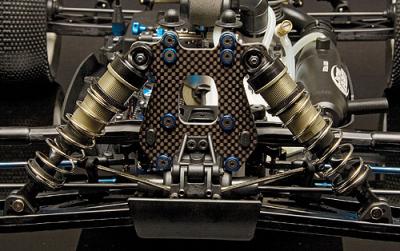 RC8T Truggy Kit features:
– Factory assembled shocks, diffs and turnbuckles. Factory Team shock and diff fluids included.
– Factory Team 'Big Bore' threaded, hard-coated shocks feature 16mm six hole pistons and 4mm gold shock shafts for maximum smoothness
– Factory Team Aluminum Top Plate and Steering Rack for the ultimate truggy durability
– Factory Team chassis braces with integrated center stiffener that maintains chassis integrity
– 4mm woven carbon fiber shock towers for maximum rigidity, strength, and light weight to keep the center of gravity low
– Blue aluminum wheel hexes featuring captured drive pins and nyloc wheel nuts providing the ultimate in security
– The 4.30:1 ratio gear boxes produce maximum punch allowing the RC8T to accelerate harder out of the corners and up the biggest jumps
– FFC Free Float Caliper brake-system eliminates the possibility of unwanted brake drag while on throttle
– Two-piece split-center diff mount allows quick and easy access to the center diff
– Wing angle and position is fully adjustable and secure
– High-torque capacity three-shoe aluminum clutch
– Full CVAs with captured CVA pins
– Full ball bearing drivetrain and steering
– Metric alloy hardware throughout
– Milled 3mm black hard-coated 7075 aluminum chassis
– Factory Team blue titanium turnbuckles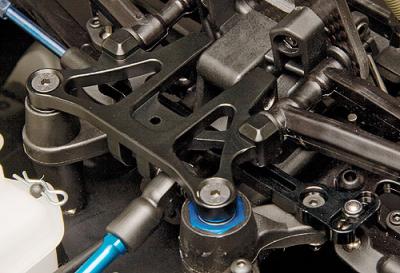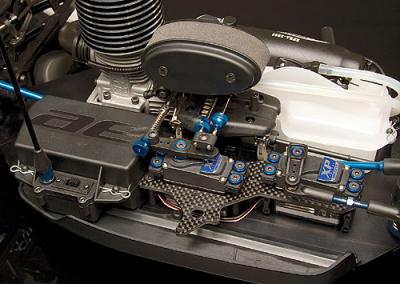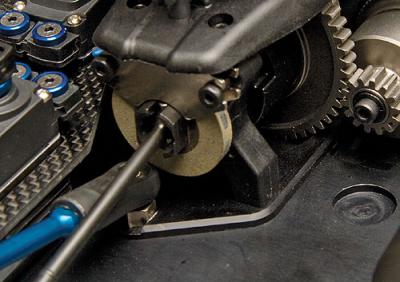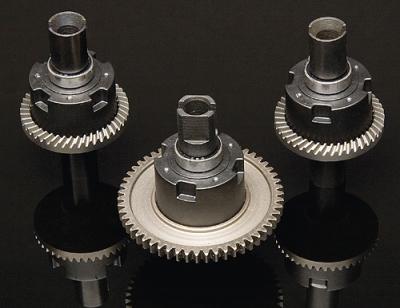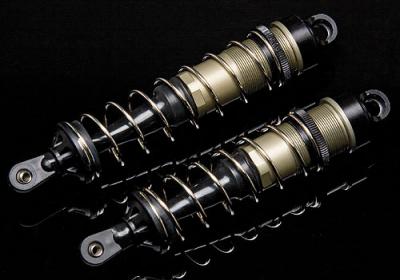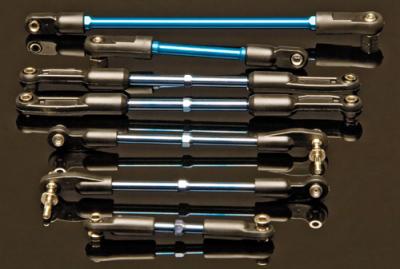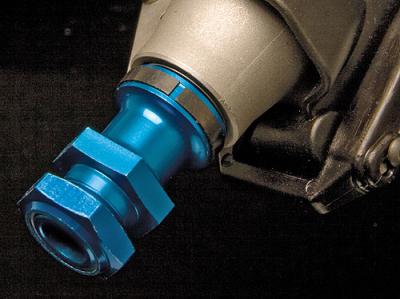 Source: Associated [rc10.com]
---