May 19, 2008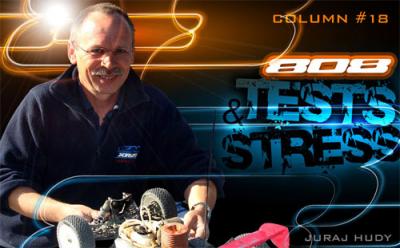 The 18th instalment in the Xray column from Xray owner and chief designer Juraj Hudy is now online. In this months column, Juraj talks about the development and testing of the all new XB808.
The new prototype suspension I decided to make so quickly before leaving were working really good, so I was really pleased that the efforts and energy we spent on that venture were really worth it. The testing team confirmed that these new parts improve the 808, so I had to arrange for the production of the new parts and fine-tuning the moulds. Unfortunately this would mean a few-week delay of the first production batch, but I did not want to make any compromises and wanted to ensure that the final product would meet our initial requirements on performance, handling and reliability.
Read the full column here.
Source: Xray [teamxray.com]
---