June 19, 2008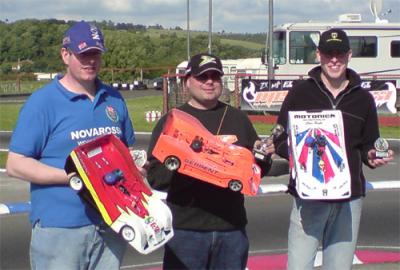 Round 4 of the Britsh 1/8th scale National Championship was held at the Mendip Circuit in Wetern Super Mare last weekend with very good weather all weekend for the first time this season. In qualification it was Mark Green who was TQ with a blistering 20 Laps in 309 using the DS2 Picco engine and new Efra 2007 tuned pipe and manifold. Second and 3rd were team mates Tim Wood and Pete Hastings with a 20 lap and a very quick 19 laps respectively. Andy North was the quickest non Serpent with 19 Laps in 304 closely followed by Gareth Bell and Neil Diver, while round 3 winner and Championship leader Richard Hicklin was 7th. The final started with the racers maintaining their grid order until a crash towards the rear of the pack and a bad couple of corners from Andy North dropped him down the field. Mark Green meanwhile extended his lead quite comfortably up front, while the first retirement was team mate Richard Hicklin followed by Jason Frost and Tim Wood, who had gearbox problems. Whilst in a podium position, Neil Diver ran out of fuel and dropped down the order from which he recovered to finish a creditable 5th. Gareth Bell's consistency ensured 4th position, while Chris Heath again drove a faultless race to finish 3rd, after doing one less fuel stop due to his very efficient Sirio powered Motonica. Peter Hastings continued his strong qualifying pace to take a fine 2nd place behind team leader and race winner Mark Green.
Click here for the final results and some more photos…
Final Results:
1. Mark Green (Serpent) – 112 Laps
2. Pete Hastings (Serpent) – 109 Laps
3. Chris Heath (Serpent) – 109 Laps
4. Gareth Bell (Kyosho) – 108 Laps
5. Neil Diver (Mugen) – 106 Laps
6. Andy North (Mugen) – 106 Laps
7. Andy Hastings (Mugen) – 91 laps
8. Tim Wood (Serpent) – 54 Laps
9. Jason Frost (Mugen) – 25 Laps
10. Richard Hicklin (Serpent) – 12 Laps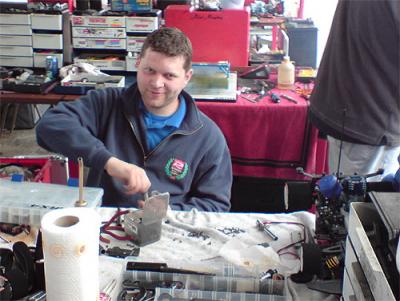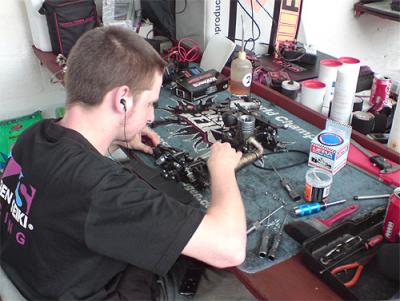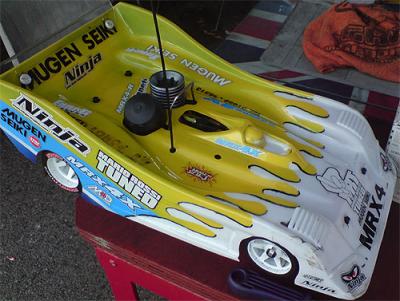 Thanks to Andy North for the report and pictures.
---