June 4, 2008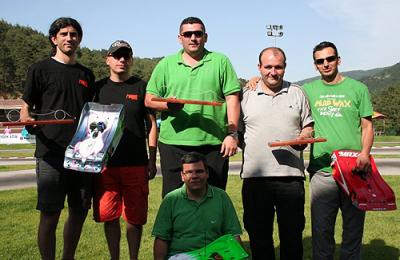 We received a report from the opening round of the Turkish Nationals that was run on the beautiful track of Bursa last weekend. The Nationals are held for 3 classes – 1/8th, 1/10th Nitro Touring and 1/10th EP Touring and with Friday open for practice it meant that all drivers had plenty of time to test their cars. Lights were on all night and so practice started from 9:00am and lasted till 1:00am Saturday morning. The race schedule saw seeding and qualifiers on Saturday and Finals on Sunday. All three days bright and warm and the only problem was the big change in atmospheric pressure due to time, mountains etc. This challenged the nitro racers to find the right carb settings.
Continue reading…
The first A Final of the day was the 60 minute long 1/8 Gas on Road final. The race started cleanly and positions didn't changed for a while. TQ Yusuf Ekinci dominated the race from start to finish with no problem, having only one major mistake which caused car to fly to the fences at the end of straight but he was lucky that the car had no damage and he was able to continue at the same pace. Safa Toral had early problems with his engine that cost him valuable time and eventually the engine totally failed and he had to retire. 2nd placed finisher Ozgur Derin has early problems which cost him 6 laps but once back on track he set an incredible pace with his Sirio powered Motonica and took 4 laps back from the leader by the 45 minute mark but he then crashed in to a stopped car at the end of straight which damaged his car and meant he had to finish the race with 3 dogbones. Meanwhile Ozan Tercan had a clean race following the leaders from a certain distance, taken advantage of problems ahead of him to move into 2nd position with 7 minutes to go. It wasn't to be and crashed with 3 minutes to go and this left him in 4th allowing Harun Ekinci to claim the final podium spot.
1/8th results:
1. Yusuf Ekinci – Mugen/Nova/Futaba
2. Özgür Derin – Motonica/Sirio/JR
3. Harun Ekinci – Mugen/-/Futaba
4. Ozan Tercan – Shepherd/Sirio/KO
The second A Final of the day was another 60min race for 1/10th Nitro Touring. This race was dominated by Taner Timurlenk from start to finish with his RB/Murnan powered Xray NT1. Runner up Kubilay Kutuk also managed to keep his 2nd position for almost the entire race with his OS powered NT1, while Volkan Kurdoglu, Burak Mamati, Serdar Sakallıoglu and Cengiz Sonmezler battled it out for the 3rd place which eventually went to Volkan.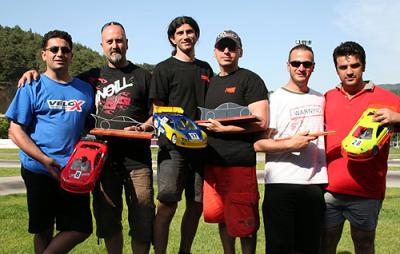 1/10th Gas Touring results:
1. Taner Timurlenk – Xray/RB-Murnan/KO
2. Kubilay Kutuk – Xray/OS SpecII/ Futaba
3. Volkan Kurdoglu – Team Magic/Sirio/KO
4. Burak Mamati – Serpent/Sirio/Spectrum
The Electric touring car racers had triple A mains which were dominated by Serdar Aytemiz. There was a close race between Cabir Özcivan and Sertaç Yalım for 2nd place that was taken by Sertac.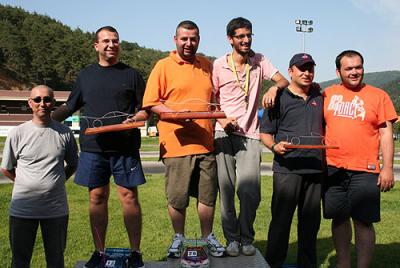 1/10th EP Touring results:
1. Serdar Aytemiz – Tamiya
2. Sertac Yalim – Xray
3. Cabir Özcivan – Tamiya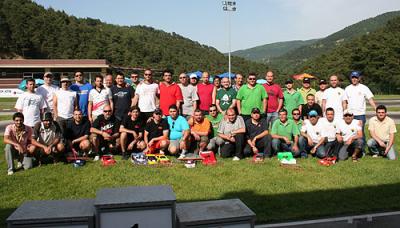 Thanks to Ozan Tercan for the report and pictures.
---