June 24, 2008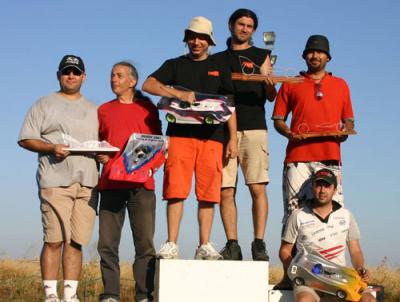 We received a report from the 2nd round of the Turkish nationals that were held at the Hezarfen track in Istanbul. This track forms part of a hobby center which combines, both on road and off road tracks, a motocross track, a rc boat center (due to its proximity to a lake) and an airport which is the base for hobby and show pilots in Istanbul. This year the track has been renovated with a new surface which meant traction was very high, however strong winds caused some difficulties for the racers.
Continue reading…
As in the opening round of the series, Saturday was for the qualifying while Sunday was for the finals. In the 1/8th scale class Ozgur Derin dominated with his Sirio powered Motonica, setting the pace and making an incredible lap time of sub 16 seconds using the Dutch made Schouten T530 body. Due to high wind conditions especially in the afternoon, the Schouten body he was using was a lot less vulnerable to gusts compared to other bodies. Despite some problems during the final he still managed to win from Umut Mutlu and Safa Toral.
1/8 Gas on Road
1. Özgür DERIN – Motonica/Sirio/JR
2. Umut MUTLU – Serpent/OS/KO
3. Safa TORAL – Mugen/Novarossi/Futaba
4. Ali Riza CAGLAR – Mugen/Ninja/Futaba
5. Gokmen CAKAN – Mugen/Novarossi/JR
6. Murat BUDUN – Mugen/Novarossi/Futaba
7. Ozan TERCAN – Shepherd/Sirio/KO
8. Emincan BILGE – Mugen/
9. Bulent TOGRUL – Mugen/Picco
10. Yusuf EKINCI – Mugen/Novarossi/Futaba
In 200mm it was a close race between Volkan and Taner, and despite Taner setting better lap times, Volkan was very stable throughout the race and was able to take the win for Team Magic, with Taner Timurlenk taking 2nd and Burak Mamati 3rd.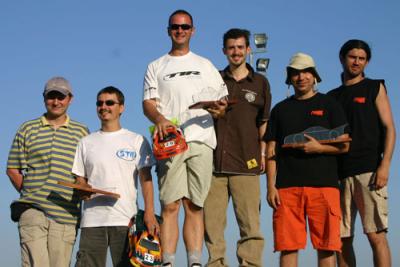 1/10 Nitro Touring
1. Volkan Kurdoglu – TM/Sirio/KO
2. Taner Timurlenk – Xray/RB Murnan/KO
3. Burak Mamati – Serpent/Novarossi/Futaba
4. Kubilay Kutuk – Xray/OS/Futaba
5. Mustafa Alp – Mugen/Novarossi/
6. Asil Sayar – TM/OS/Futaba
7. Serdar Sakallioglu – Serpent / Novarossi /Futaba
8. Serhan Serdaroglu – Mugen/Ninja/Futaba
9. Can Kanmazalp – Mugen/Novarossi/Futaba
10. Erkan Beyazay – Mugen/Sirio/Futaba
In the EP Class it was a another very close race which was won by HPI driver Ahmet, followed by Serdar and Hasan in 2nd and 3rd respectively. An interesting aspect of this race was that the HPI Pro4 drivers had really good performance under the high traction conditions compared to belt drive cars.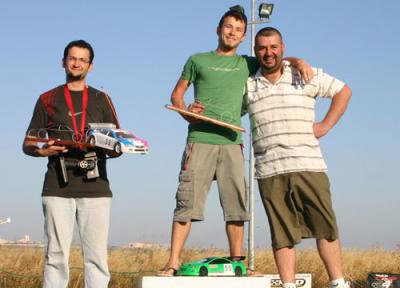 1/10 EP Touring
1. Ahmet Fatih TEKELIOGLU – HPI Pro4
2. Serdar AYTEMIZ – Tamiya 415
3. Hasan AKYÜREK – HPI Pro4
4. Erol UCAR – Xray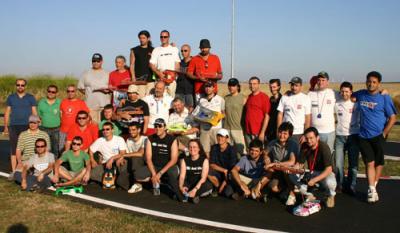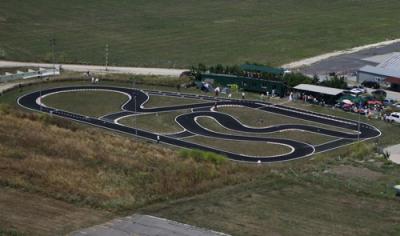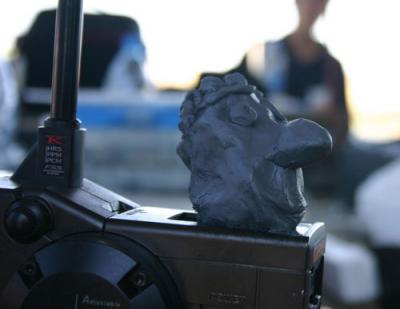 Thanks to Ozan Tercan for the report and pictures.
---