June 16, 2008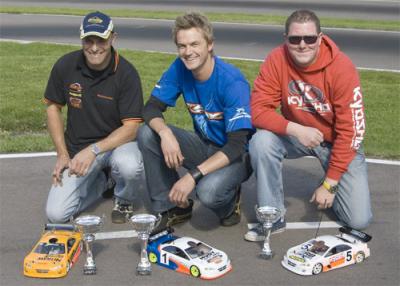 The 3rd round of the Dutch 1/10th scale 200mm Nationals were held last weekend at the MACH circuit in Heemstede, close to Amsterdam. Qualifying for the NK class, saw Xray driver Maarten van Lierop claim the pole position by less than a tenth of a second from Pedro Rombouts in 2nd, while round 1 winner Daan Jacobs and round 2 winner Ruud Schuitmaker rounded out the top 4. In the Nomac class qualifying it was Jurmin Etnel that took a clear pole position while in the 1/8th promo class Mark Hellenbrand had a close battle with Paul Conradi for the top spot. The NK final saw Van Lierop take an unchallenged win, following problems for Remy Moller and Daan Jacobs, which left Serpent racer Ruud Schuitmaker to take up the challenge but ended up in 2nd, a lap down on the winner, while Jurgen Geerligs took 3rd for Kyosho. The Nomac class saw a close battle between the top 3, who all finished within a lap of each other, with Ricardo van Dam taking the win ahead of Ingeborg Gommers in 2nd and Ricardo Hofmeijer 3rd. The 1/8th Promo class saw the win go to Paul Conradi who ended the race with a 3 lap advantage on Peter Ende in 2nd, while Mat Hukkelhoven was 3rd, 4 laps further back.
Click more to see the podium pictures…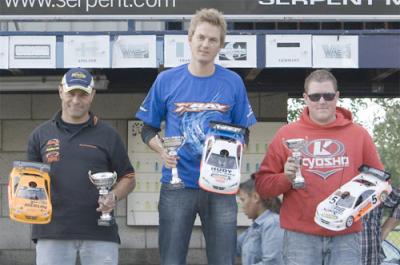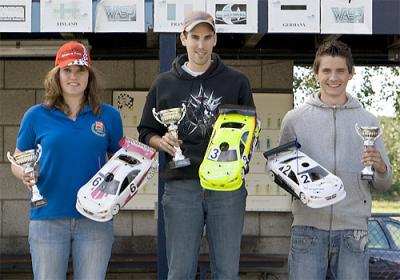 Thanks to Ruben D'Arco for the report and pictures.
---