June 23, 2008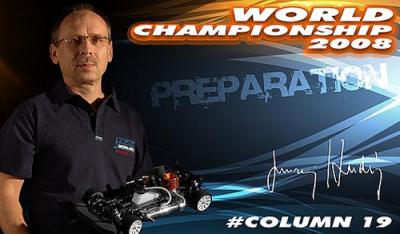 The 19th instalment in the Xray column from Xray owner and chief designer Juraj Hudy is now on-line. In this months column, Juraj talks about the company's preparations for the upcoming 1/10th scale 200mm World Championship in Portugal.
First I ran with a standard clutch to get the feeling on the drivability on the track, and then changed to the new lightweight clutch to make side-by-side comparisons. The feeling from the lightweight clutch was very good; the car was easier for me to drive and acceleration of RPMs was very smooth. The negative side effect of the smoother clutch was that the clutch lost a bit of aggression and in certain corners the car lost the speed out of the corner at full throttle. I believe that at small technical tracks this lightweight clutch with smaller diameter and smaller shoes would be outstanding, but for this super-fast track I felt that the standard clutch would definitely be better.
Read the full column here.
Source: Xray [teamxray.com]
---