June 13, 2008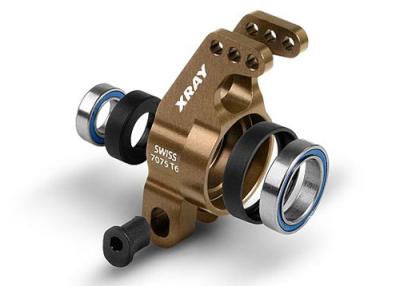 The option parts for the Xray XB808 keep coming with the release of this adjustable aluminium rear hub carrier. CNC-machined from premium lightweight Swiss 7075 T6 aluminium, it has been hard coated for extra durability and long life. Ultra-strong construction provides very long life and durability in even the most extreme racing conditions. Smart Xray engineering includes use of composite bushings to secure ball-bearings in both sides of the hub carrier; allowing perfect fitting and smooth operation to ultimately impart much higher lifetime compared to bearings installed directly into aluminium hub carriers.
Click her for more information and pictures…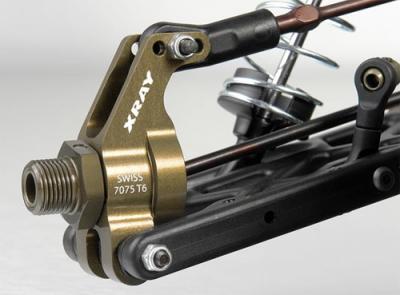 Additional roll centre adjustments are possible through the use of composite roll centre bushings which can be inserted in two different orientation positions for the pivot pin. Holes in the upper position are equal to the standard composite roll centre position, while holes in the lower position give a -2mm lower roll centre.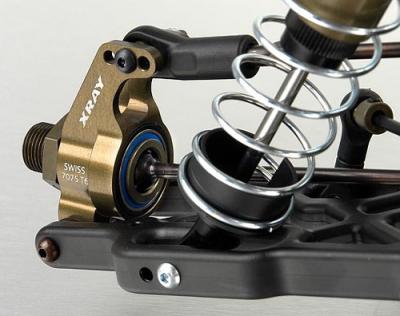 Precision machined with highest tolerances using premium fully-automatic German CNC-machines. High-quality hard coating is done at Xray's own in-house fully-robotic hard coating line, ensuring a perfect hard coated surface every time. Laser-engraved with the Xray registered logo for authenticity.
Source: Xray [teamxray.com]
---