July 29, 2008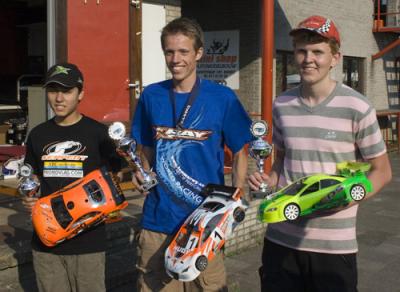 The 4th round of the Dutch 1/10th scale nationals took place at the super quick Baanbrekers track in Rucphen last weekend. Qualifying took place under great weather conditions and in the NK class it was the Xray pairing of Daan Jacobs and Maarten Van Lierop that took the top 2 spots on the grid, ahead of Serpent racer Ruud Schuitmaker and Kyosho Matrix sponsored racer Jurgen Geerlings. In the Nomac class, the pole went to Ricardo Dam, ahead of Ingeborg Gommers in 2nd, with Jurmin Etnel and Ricardo Hofmeijer rounding out the top 4. In the NK class race, there was a good start for Jacobs, who at the 10 minute mark had a substantial lead, but timing problems struck and the race was stopped to be restarted later after all the racers had time to once more prepare their cars. In the restarted event, which front runner Schuitmaker didnt take part in, Daan was once again able to pull out a lead of 3 laps and take the win from Pedro Rombouts in 2nd and Niels Pourchez in 3rd. The Nomac class saw little change from the starting order with Ricardo Dam winning from Gommers in 2nd and Ricardo Hofmeijer taking 3rd.
Click more to see the podium pictures…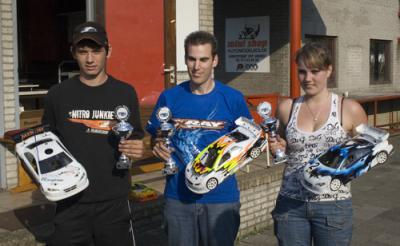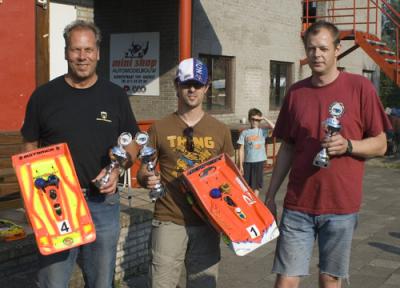 Thanks to Ruben D'Arco for the report and pictures.
---