July 21, 2008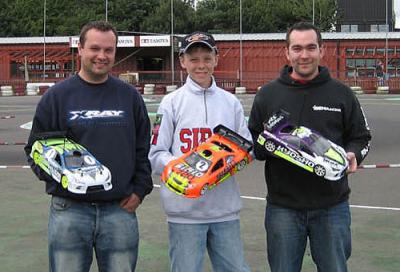 The 6th round of the BRCA 1/10th scale 200mm Nationals took place last weekend in Snetterton and as with the previous round it was wet on Saturday morning meaning practice started late. Round 5 winner Mark Gilliland took pole position after a close battle with Kyle Branson, who TQ'd rounds 1 and 2 and was on TQ pace in rounds 3 and 4 but was slowed by back markers, meaning he couldn't improve. The final saw Branson immediately jump into the lead followed by Gilliland, but the Xray driver ran out of fuel just after his first stop, allowing Robin Hammett up into 2nd. Robin was running longer stints than Kyle and would have to do one less stop but he too ran out of fuel which left the young Serpent driver to cruise to the win by 2 laps from Mark Gilliland in 2nd and Chris Slater in 3rd. Kyle is now leading the National Championships.
Click here for more photos…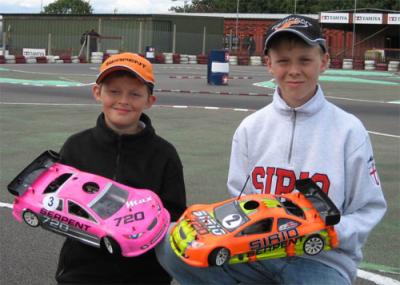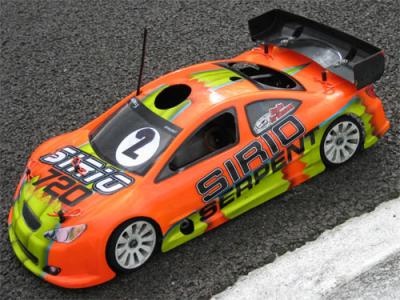 Thanks for Kyle Branson for the report and photos.
---