July 28, 2008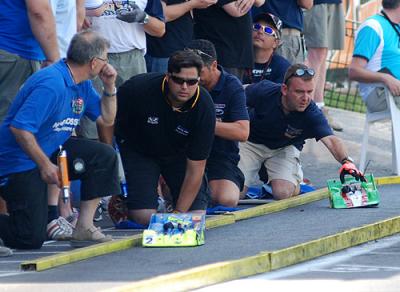 There has been much talk recently about the short supply of nitro but it would appear the up coming Olympic Games in China will cause a price increase of between 15 & 20% in the retail price of model car fuel. The biggest reason for the increase is that the main factories supplying nitro to model fuel manufacturers have been closed for the duration of the games as the Chinese try to reduce air pollution levels to those set out by the International Olympic Committee.
Continue reading…
Merlin Fuel have told us that since January there has been almost a 60% increase in the price of nitro and this combined with the bad supply is causing problems, in particular for smaller fuel manufacturers. Merlin who say they have large enough stock levels to maintain current fuel prices until October have had approaches from a number of European rival manufacturers looking for a supply of nitro.
The current short supply of nitro is not just effecting the rc market but also Drag Racing in the US with the governing body the NHRA impossing a ban on testing for nitro burning Top Fuel cars. A number teams are also being forced to use alcohol to warm-up engines in an attempt to preserve Nitro stocks. The following youtube video gives an good insight to the problems currently being faced by the NHRA.
EFRA are aware of the issues regarding nitro and are already working towards reducing the levels of nitro used by each category of gas racing. A proposal to reduce the maximum permitted nitro level for each class is currently under discussion by EFRA's technical committee for both the reasons of cost and to help reduce engine power. Sander de Graaf, the 1:8 Onroad Section Representative for EFRA, told us that the use of alternative bio fuels for the sport is being discussed.
---