July 24, 2008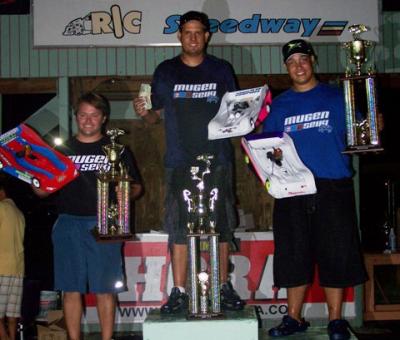 We received a report from the 2008 Latin Cup, held on the Barceloneta RC Speedway in Puerto Rico. Starting on the Friday, there was open practice all day and traction was very high with almost all cars having traction roll. Saturday started with 5 rounds of qualifying under sunny skies and thanks to a newly sealed track surface 2 new track records were established by Andy Báez in 1/8th scale and 1/10th scale Sedan. On Sunday, the day started with the concourse competition and this time Javier Body Work's took the three positions with excellent paint jobs.
Continue reading…
In the 1/8th scale final, it was Mugen Team drivers that took the entire podium with Andy, taking the TQ and winning the race with 12 laps over 2nd placed Juan C. Rodriguez, while in third place it was off-road driver Juan "Tori" Santiago. Andy led the 60 minute race from beginning to end with a tire change at 30 minutes.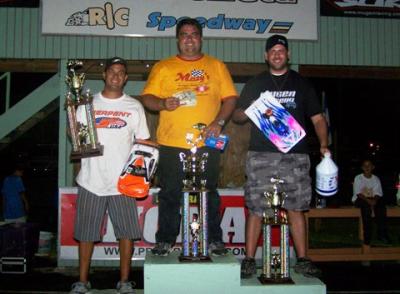 In the Outlaw class, the TQ went to Edgar Tirado who went on to win the race after the leader, Mugen Driver Javier Laureano transmission problems and lost his 8 laps advantage, ending up in 2nd. Third spot went to José Salas driving a Serpent 720 with a Ninja Engine.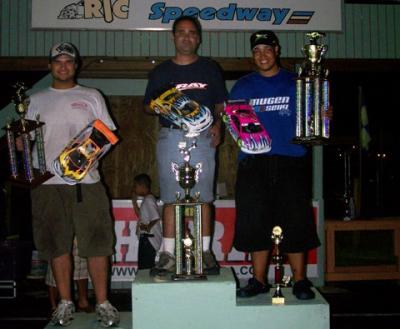 In the Sedan class, the TQ was Andy Báez who lead the main final until the rear belt of his MTX4R broke, which allowed Xray driver Fernando Méndez to take the lead going on to claim the victory. The 2nd spot went to Mugen Driver Juan C. Rodríguez who was able to mantain his position throughout the race, while in third place was Jesús Rivera driving a Kyosho.
Thanks to Zobeida Ocasio for the report and pictures.
---