July 29, 2008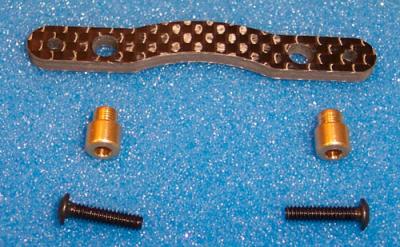 Fresh from winning his third National Championships, British off-road racer Ellis Stafford is proud to announce four new products in the E-Speed line of parts. These new CNC machined parts are made from 3mm carbon fibre and fit both the X Factory X–5 and the Losi XX-4 for both improved performance and increased durability.
Click here for more information…
The most innovative new part is a new steering rack, or drag link for the X–5 and XX-4 which comes supplied with two bushings and the two screws necessary to install the part. The part changes the Ackerman and shortens the tie rods, while the original drag link is discarded.
Ellis says, "With the steering rack on, the car responds much better to steering inputs and is more neutral throughout the whole turn. Turn in is increased slightly but mid corner steering and exit steering are increased a lot which is one area both cars used to lack a little….you can now power the car from the turn and carry more speed with it."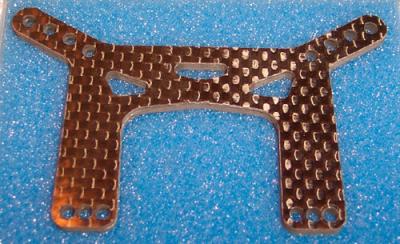 X Factory and E-Speed are also marketing two new shock tower braces to reduce failure of the front and rear towers on the XX-4 and X–5. These 3mm carbon fibre parts bolt right on utilizing shock mounting bolts and existing holes in the towers. X-factory drivers report far fewer tower failures with the new braces.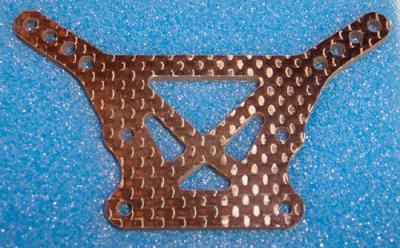 There is also a new brace that fits the rear tower or the X–5 and XX-4 to brace the "ears" where the ball studs mount. Ellis' new brace transfers some of the stress from the loaded side to the opposite "ear," and the result is lower forces acting on both, therefore less breakage. Shock tower failure on X Team cars is now a thing of the past.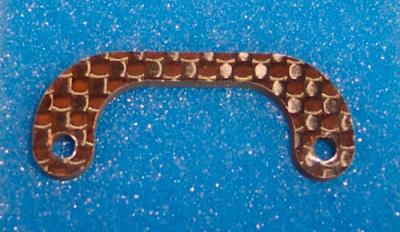 Source: X-Factory [4wdrc.com]
---