August 29, 2008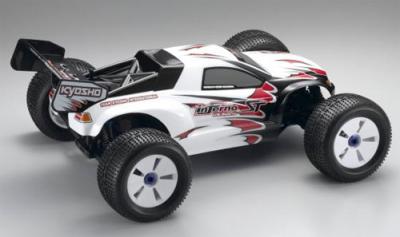 Kyosho have announced the release of the Inferno ST-US Sports, which is equipped with all the latest technology such as a 12 model memory, LCD display, digital radio with all the adjustments you would ever want. The drive train rides on all ball bearings and the power from the super powerful GXR28 is transferred through a hardened steel clutch bell and spur gear. The gear boxes have hardened steel spiral cut ring an pinion gears which means they were able to get the transmission ratio corrected for the large truggy tires without having to use a huge spur gear. This keeps the motor more centered in the car and the center diff lower to the chassis. A high torque steering servo has been spec'd for great steering accuracy and durability. Last but not least, the body comes fully detailed and a competition rear wing is added to make this truck that much more ready for the track or the back yard.
Click more to see features and pictures…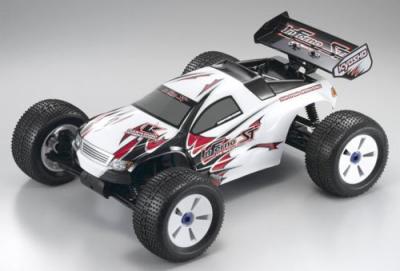 Features:
– Equipped with an easy-start high-power GXR28 engine with one-way bearingless pull starter.
– Front and rear diffs use machined, hardened steel spiral ring and pinion gears.
– Teflon clutch shoes.
– Hardened clutch bell and spur gear.
– Set the end-points etc with the multifunctional Perfex 14 digital transmitter with LCD display, 12 model memory, end-point adjustment, digital sub-trim and more.
– Body comes complete with unique color scheme.
– Factory-assembled chassis shares the same tough characteristics and low center of gravity as the World Championship winning Inferno 777.
– Includes hand-welded manifold and tuned muffler.
– Full ball bearings throughout for maximum efficiency through the drive system.
– Long suspension arms provide tons of travel and a super wide stance.
– Compatible with many INFERNO ST-R standard and option parts.
– Shaft-driven 4WD with a long-wheelbase chassis and ultra-long suspension arms.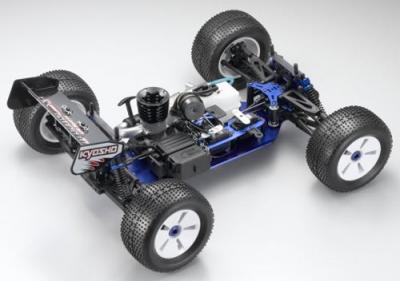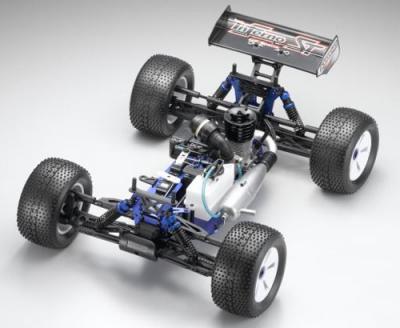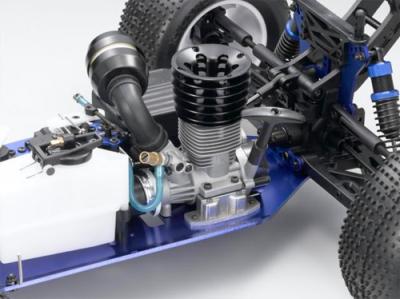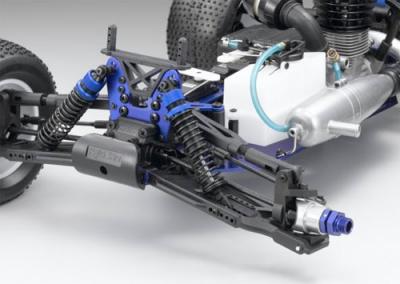 Source: Kyosho [kyoshoamerica.com]
---